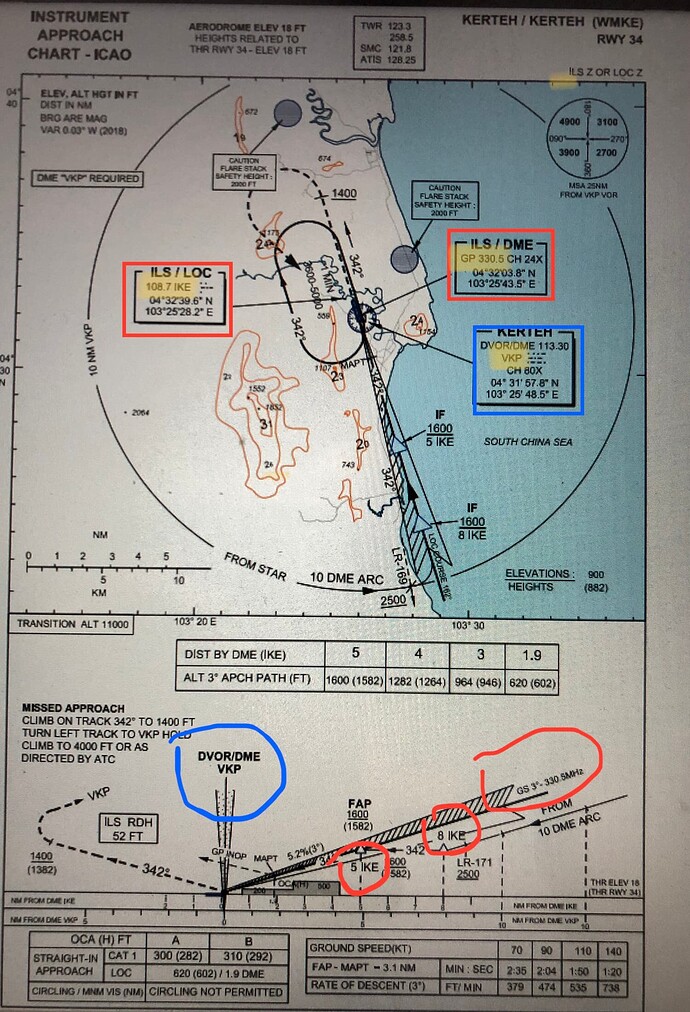 Hi guys, I'm confused about interpreting this ILS chart. There seems to be 3 boxes, 2 of which have different ILS frequencies 108.7 and 330.5. I understand the latter one relates to the Glide Slope/Path, but how do you tune such frequency? —I could only tune navaid frequencies of values 1xx only (ie. a value beginning with 1). And doesn't one ILS frequency (eg. IKE in this case) contain both LOC and GS combined together?
I tried landing here but I got into quite a muddle and had to disengage AP when the approach did not seem to be progressing on cue.
Would appreciate some help as to how such plate is used in the AP. I was flying the TBM 930. Also, my flight plan was planned from world map which did not offer an ILS landing option, so my approach in World Map was selected to 'Automatic'. TIA.