I'm using quest 2 on a GTX1660 SUPER, I know it's well below what's needed to run MSFS but I'm getting fantastic results as in the video below from my channel.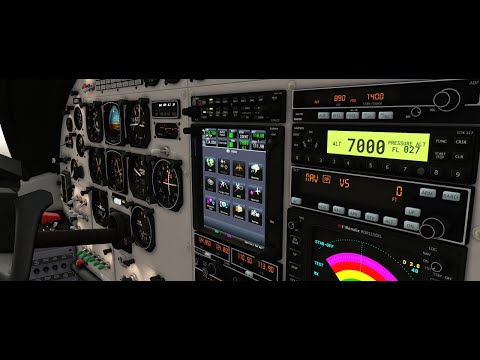 Setting the quest 2 from 72hz to 60hz brings several benefits, it clear how less CPU and GPU usage we got.
72hz
60hz
It gives me alot of room to incrise graphic settings or resolution.
The other benefit its to record videos, since 72hz with ASW 45 disable , will guarantee 36fps on the sim (half refresh rate) , those 36fps its not synchronized with my 60hz monitor, witch my OBS record from OculusMirror app causing a lot of jumps and stutters on the video…
(Force 45fps, ASW Disable on Debug Tool)

(36fps from the setting above)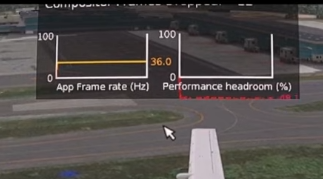 When I change the Quest to 60hz, with the same settings, I'll get 30fps in the sim, the oculusMirror will work perfectly smooth with my display and OBS will record video perfectly synchronized too
The problem is that this 60hz setting is not being permanent in oculus, After change to 60hz in the SideQuest, I clearly see inside the sim the PFS locking up in 30fps, after a few minutes, sometimes seconds, the fps start to fluctuate again, the GPU and CPU usage gets higher when it happens, and as soon as I click in 60hz on SideQuest, everything turns smooth again.
(frequency change in side quest)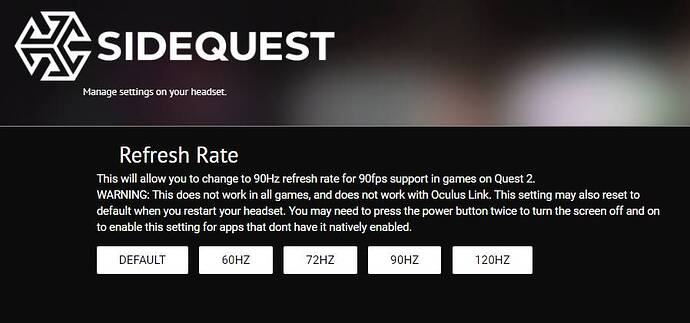 Already tried change the usb port, other cable, tried all vsync options in nvidia driver, etc.
You guys know other way to make this setting stay pemanent? since it really opens a huge room for older graphic cards like in my case.
Or have other options to make a smooth video recording?
(The video that I attached above, were recorded using 30fps but a lot of times I needed to click on 60hz over and over again inside Sidequest)