While flying around western Las Vegas NV, USA, I noticed that Downtown Summerlin Mall looks like a construction zone. The shopping mall in that construction zone opened in 2014.
Google maps has an up to date image.
Also, I just checked. Bing maps has up to date imagery. See below.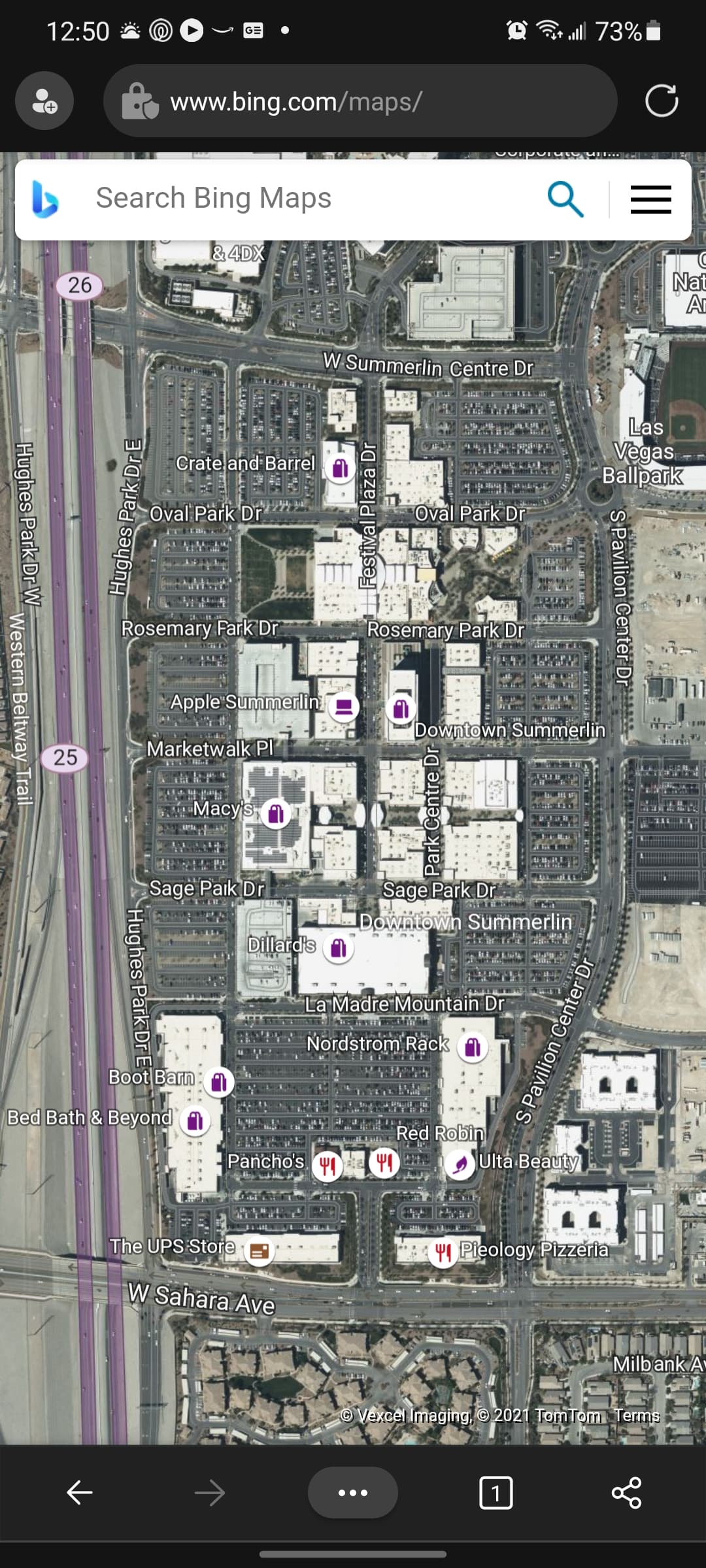 How is it possible that Bing is up to date, and the sim is years behind?