Character font looks to big. Try adjust General Options / Accessibility / User interface scaling. There is also a minimal font size there…
Did not make any difference.
I will keep looking but, seems limited options.
Thanks for putting it did NOT work… I'm on my other PC now… haven't MSFS on to test things, at the moment
Thanks for responding.
Please don't go out of your way to look at it.
Whenever will do.
Thanks
In the words of the old security guard, "You've got a condition!"
It should be All, Paid, Free, and World Update.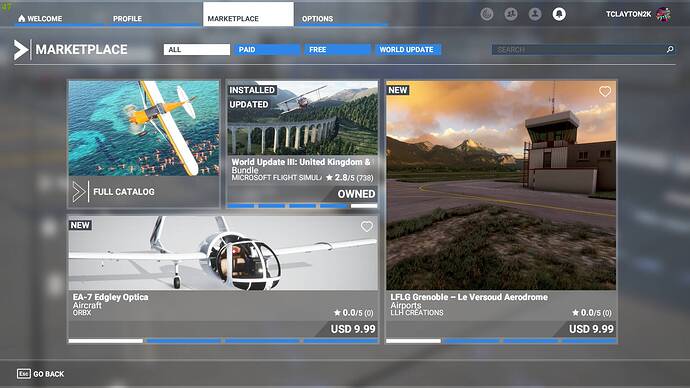 This topic was automatically closed 30 days after the last reply. New replies are no longer allowed.