I got the updates last week (July 27,2021) for the lastest version of MSFS. I tried it and all was working fine. I went on vacation and shut my computer system down for a week. Today I went to fly and It would not load. The icon in the windows start menu was grayed out. I went to Microsoft Store and checked for updates. It started a download and then quickly changed to complete, then back to downloading, then back to complete. Over and over again it did this. Anyone else experiencing this?
here are screen shots of the Microsoft Store: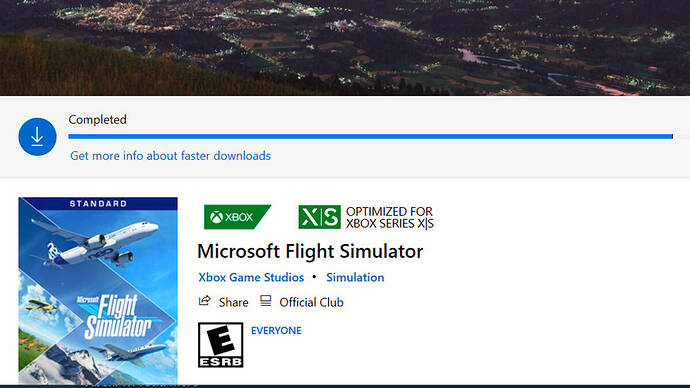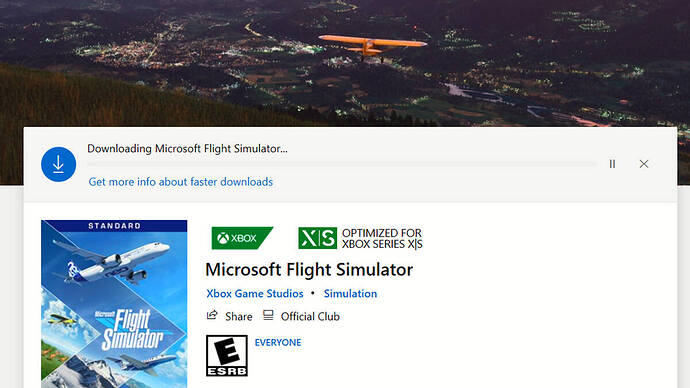 Any help is very much appreciated.