I just found out shockingly that the Mojave Air & Space Port (KMHV) is missing airliner storage for me, however, for another user, it is available there.
My USA updates have been installed and are active. All my updates are installed and active and I am up-to-date as far as the software is concerned. Please advise…
Please refer to the screenshots below. The first one shows my version of the airport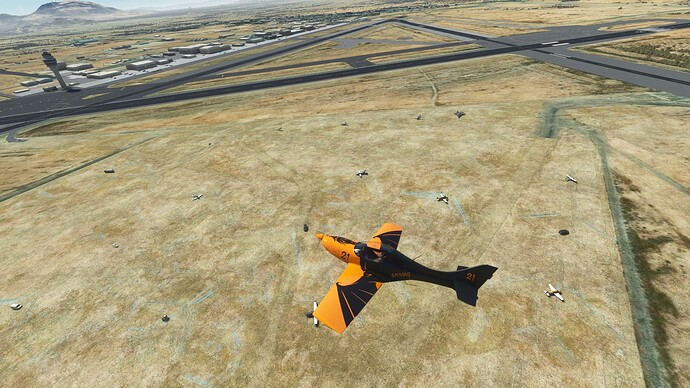 And the second one shows that of another user.