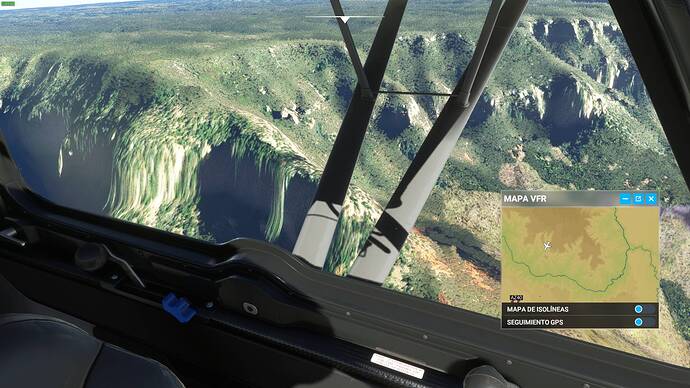 As I show in the pictures, I am noticing that EVERYWHERE in the world when there are constant and extensive irregular ground deformations the following problems occur:
-As you can see, there are textures that are like deformed or washed out, as if they were badly implemented.
-It loads the mesh in front of you, "terraforming " world live
-The game loses performance even though it shows 60 fps.
These sample images of the Colorado Grand Canyon were taken with online data active and the usa world update active.
Inexplicable that after a year we are still like this.