Hey guys and gals,
So one of the few things I don't care for on the Oculus Rift S is the audio. When I fly VR I want to be immersed in the sim. However the way the speakers are designed, it allows all outside audio to be heard. I tried a few different things to redirect the sound toward my ear, however nothing really helped…Until now.
I bought these from Amazon and they work great. They just slide on the headset and plug into the audio jack. Now, its not BOSE or anything, but the sound is decent. They fit the headset well and they are self contained. Not to mention are reasonably priced.
(About $45.00 USD)
https://www.amazon.com/gp/product/B08W25T2FD/ref=ppx_yo_dt_b_asin_title_o01_s00?ie=UTF8&psc=1
Anyway, check them out. They worked well for me. Here is a couple of pics of them on my headset.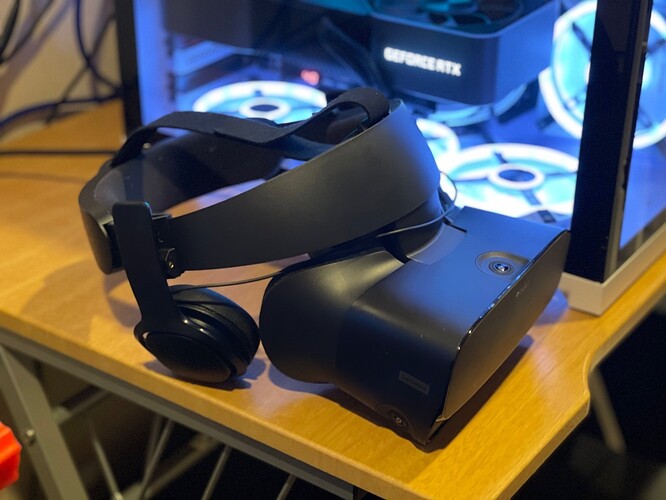 Just wanted to share! Happy Flying!