We will be hosting an Official Fly-in alongside a group of community members (you!) on Twitch. This is an open event, free to those who would like to fly along with us and available for all skill levels. The goal is to have a great time, explore new locations of the world, and make new friends.
Flight plans will be brought to you by @Pieter1982NL and your regular hosts will be @simtom2 and @Jummivana.
This guided tour is brought to you by @zkdos!
When: Friday, 2000Z, for two hours.
Where: The Official Twitch Channel of MSFS
There will also be a Discord event channel open for those who want to voice chat.
11.12 FLIGHT DETAILS
Come for a guided flight around the beautiful North Island of New Zealand with a local real world pilot from the area. We'll fly over beautiful lakes, snow covered volcanos, some Lord of the Rings filming locations and then follow one of the country's longest rivers as it twists and turns out to the coast. Along the way expect lots of commentary about the history of the area and hear what it's like to fly here for real!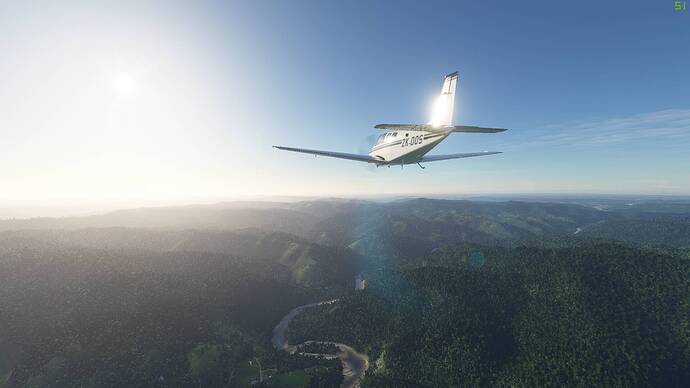 PLANNING
Starting airport is at NZAP. Please load your aircraft 15 minutes prior to take off and taxi over to the taxiway or parking.
MULTIPLAYER SETTINGS
Please adhere to the following settings so you can see everyone / be seen by everyone.
| Variable | Setting |
| --- | --- |
| Server | North Europe |
| Multiplayer | All |
| Live traffic | As desired |
| Weather | Few Clouds, cloud tops dropped down to 4500 feet makes for the best views |
| Time of day | 0630 local for great lighting |
COMMUNICATION
To communicate with others, a voice channel on the "Official Microsoft Flight Simulator Discord" at https://discord.gg/msfs will be available to join.
It is advised in this flight to turn off both aircraft collisions and terrain collisions. If you do crash, you can use "slew" mode to join the pack. If the pack will be too scattered before the first stop, we will use slew on a defined point to regroup.
FLIGHT PLAN
We will be using a Beechcraft Bonanza.
A .PLN file is provided by the following link:VFR Taupo (NZAP) to Wanganui (NZWU).pln (7.6 KB)
To use the flight plan, follow these steps:
Download the flight plan to a easy-to-remember location
Open MSFS
Go to the globe
Click "Load/Save" on the bottom of your screen
Click "Load"
Navigate to the downloaded flight plan
Click load.
LET'S FLY
This is meant to be a fun and informal flight. Everybody is welcome, no matter the amount of experience.