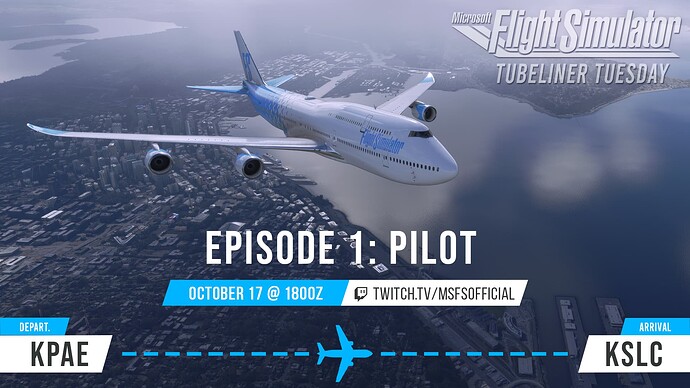 TUBELINER TUESDAYS: EPISODE 1 - PILOT
Our new Community Manager @Chewwy94 will be hosting the pilot episode in a new weekly series on our Twitch channel, called "Tubeliner Tuesdays"! This series will focus on airliners within Microsoft Flight Simulator, and each week we will be highlighting the normal operations of these complex aircraft whilst exploring airports across the globe.
When: Tuesday, October 17th @ 18:00z for two hours.
2023-10-06T18:00:00Z
Where: The Official Twitch Channel of MSFS
Please see the details for the upcoming event:
FLIGHT DETAILS
We will start this series where Microsoft Flight Simulator first came to life…Seattle, Washington! Departing from Paine Field Airport (KPAE), we will venture south to Salt Lake City (KSLC) to deliver a new Boeing 747-8 aircraft. This will give us an opportunity to test out the latest features brought to the Boeing 747-8 in Sim Update 13.
Scenery for the flight will be provided by Drzewiecki Design and PacSim.
If you want to join in and replicate the flight, the route is as follows: KPAE SEA J5 SUMMA J54 BKE BYI SKEES5 KSLC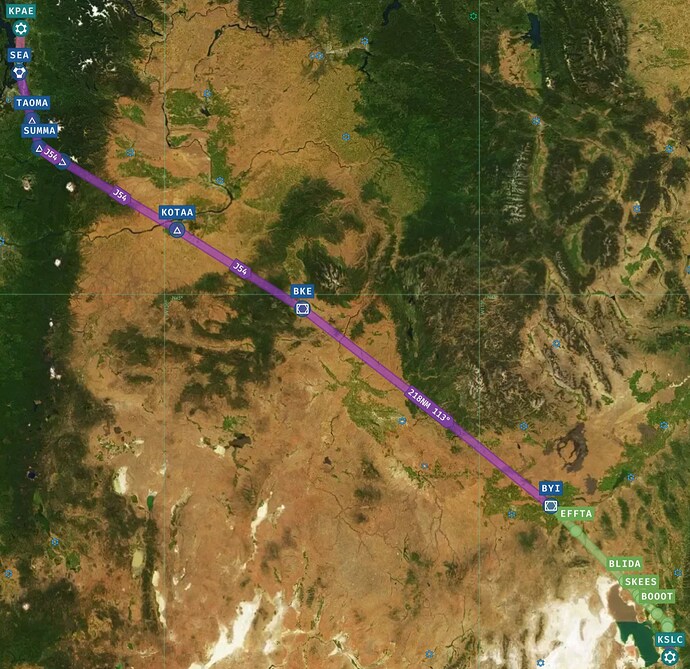 MULTIPAYER SETTINGS
For the pilot episode in this new series, the flight will be conducted offline. In the near future we hope to utilise the VATSIM Network to further enhance the realism of our airliner flights!