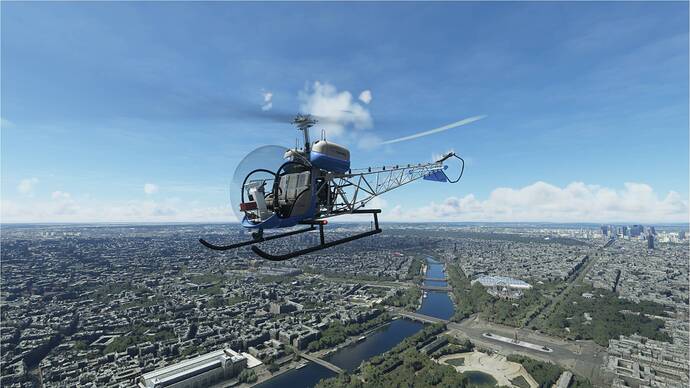 Hello everyone! For this year's Fly July, HeliSimmer.com was invited by Orbx to have a fly-in at a region of our choice.
I decided to take the Bell 47 for a spin over Paris, since this region was updated and Orbx did a good job at it as well.
Check out our website for more details: https://www.helisimmer.com/fly-july
Please note that we will be giving away some prizes during our live stream. You will find all the details in the link above. I hope to see you there!