Microsoft, please allow a PC version without the SU5 optimizations. Call it Pro, or ESP or whatever and we'll buy it all over again. Just allow us to fully utilize our hardware as with SU4.
More over, SU4 achieved an exquisite balance between technology and artistry. SU5 is not nearly as refined or polished.
The work has already been done. It already exists your git history. Please let it shine again.
Thanks
Do you have any add-ons in your Community folder? If yes, please remove and retest before posting.
No
Are you using Developer Mode or made changes in it?
No
Brief description of the issue:
For PCs that were able to run SU4 in full fidelity, scenery quality (LODs, draw distance, density, culling, mountain morphing, clouds, volumetric lighting, etc…) was drastically reduced in SU5.
Provide Screenshot(s)/video(s) of the issue encountered:
There are hundreds of screenshots depicting the issues on the forum. SU5 Hotfix1 and Hotfix2 didn't do much to address the impact of new optimizations.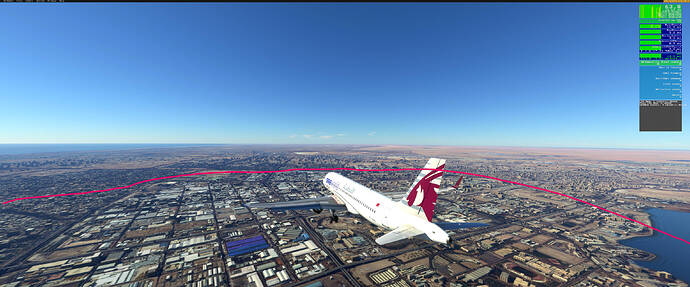 Detail steps to reproduce the issue encountered:
Issue is readily visible on High end systems.
PC specs for those who want to assist (if not entered in your profile)
i9-10900K 64GB Ram RTX3090 NVME SSD
Build Version # when you first started experiencing this issue:
1.18.xxx → SU5
Are you on the Steam or Microsoft Store version?
Microsoft Store
Did you submit this to Zendesk? If so, what is your ticket #?
No
For reference… MSFS 8 months ago looked like this: Volumetric lighting

: flightsim (reddit.com)