Thank you using the Bug section, using templates provided will greatly help the team reproducing the issue and ease the process of fixing it.
Are you using Developer Mode or made changes in it?
yes, to view the FPS monitor
Brief description of the issue:
I have been using this simulator since day 1. I have constantly messed with and changed settings to get the sim to run better. Nothing works. I have tried absolutely everything. The sim always says "Limited by mainthread", my CPU is only a few years old. I get only 15-25fps on the ground with a ton of stuttering. I fly large airliners, and they're unplayable. Each update makes it run worse and worse. This has gotten from frustrating to extremely frustrating.
Provide Screenshot(s)/video(s) of the issue encountered: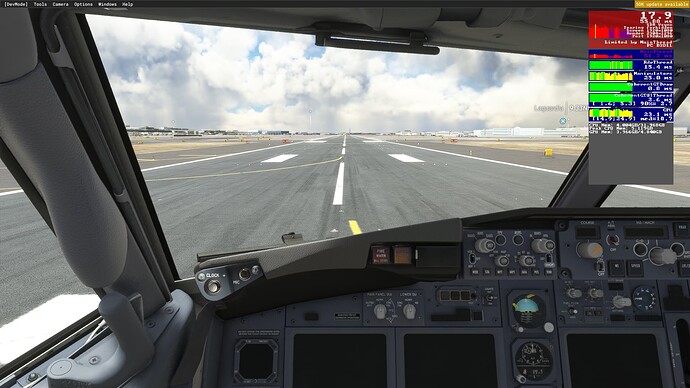 Detailed steps to reproduce the issue encountered:
PC specs and/or peripheral set up if relevant:
Intel Core i7-6700
NVIDIA GeForce RTX 2060
32GB DDR4 RAM
Latest Windows 10
Build Version # when you first started experiencing this issue:
From launch day to now!!
For anyone who wants to contribute on this issue, Click on the button below to use this template:
Do you have the same issue if you follow the OP's steps to reproduce it?
Provide extra information to complete the original description of the issue:
If relevant, provide additional screenshots/video: