I've seen some similar map requests but not exactly the same.
Asobo should prioritize any 3rd party airport to draw the icon at the highest zoom level on the world map, so you can easily see it.
It seems the airport icons are drawn based off runway length or airport size (?). I've got a bunch of 3rd party scenery for smaller airports that don't show up until you zoom right down on top of them - and it can be pretty difficult to find them on the map.
Example - 3rd party payware airport that doesn't show up until you're zoomed in to 1 NM: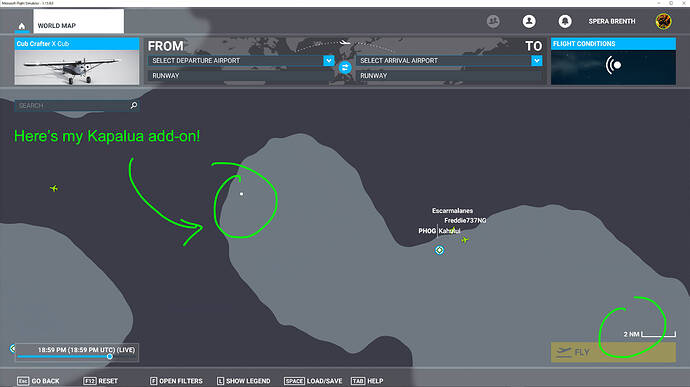 All things considered - it's not super high priority, but it would seem like a trivial fix and it would improve usability for any players with add-on airports.