Hello, I thought I would address the issue that the "Water Drop" effects are not visible on the 747-8 Passenger windows when they should be visible when it rains.
In the cockpit, [EXHIBIT A] you can see the "Water Drops" as the per normal in the cockpit.
[EXHIBIT A]-

But in the Passenger Windows [EXHIBIT B] there are NO "Water Drops", clinging on to the windows, just the sight of the falling rain!
[EXHIBIT B]-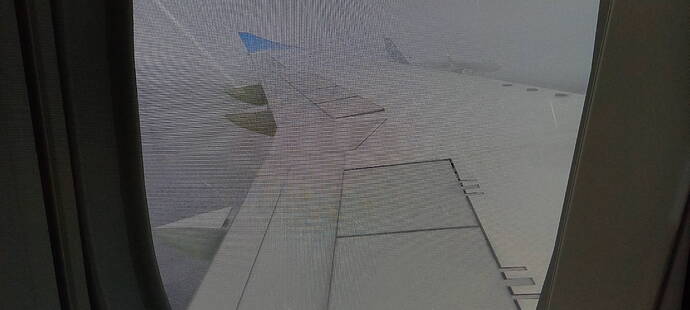 Please note that on the Airbus A320 NEO aircraft, both the passenger windows AND the cockpit windows have "Water Drops" visible on a rainy day as it should do!
But on the 747, only the cockpit shows the clinging "Water Drops"… not the Passenger windows that should be addressed!
Thank you so much!