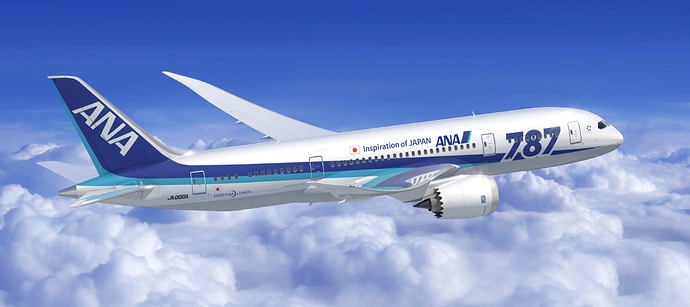 Coming back with another real-world 787 flight, this time we will be flying an ANA route between Tokyo Haneda (RJTT) to Naha (ROAH). Time permitting we will attempt a roundtrip flight.
Launch flight sim and select all players visible, Southeast Asia (server), RJTT time 8:30 AM, and real-world weather. Spawn at a gate in Tokyo's Haneda airport RJTT in a 787, but, any airliner should work. ANA livery is what I will be flying.
Depending on the wind each leg should be between 2.5 to 3 hrs. The plan is to level off at our cruise altitude (360 - 400) and switch to sim rate 4, until TOD and then resume normal time & we will do the same for the return leg.
Flight plan
RJTTROAH_MFS_10Nov20.pln (7.8 KB)
RJTT VADAR1 XAC V17 SZE Y295 GAKKI Y296 HANTO Y56 NADAR Z26 TONAR Y525 ONC Y45 OKUMA RESORS ROAH
FL360
I'll be at Gate 58.
I will be on the MSFS discord and you can find me in one of the community flight servers under V3ER. Flight 03 server.