The thermals connected to clouds have lost strength over the course of the past few Sim Updates.
At the moment we have to set up unrealistic conditions with very dense and high clouds to find good enough conditions to fly gliders.
In Sim Update 9 gliders were able to use clouds to identify thermals and fly long distances.
After SU10, 11 and 12 beta, we have lost the ability to use reasonably sized clouds to identify thermals when gliding.
Regression of cloud thermal strength from SU9 - 10 - 11/12
In the real world there is no linear connection between thermal strength and cloud density / height. Good thermals are often found under reasonably sized Cumululs clouds (see green graph).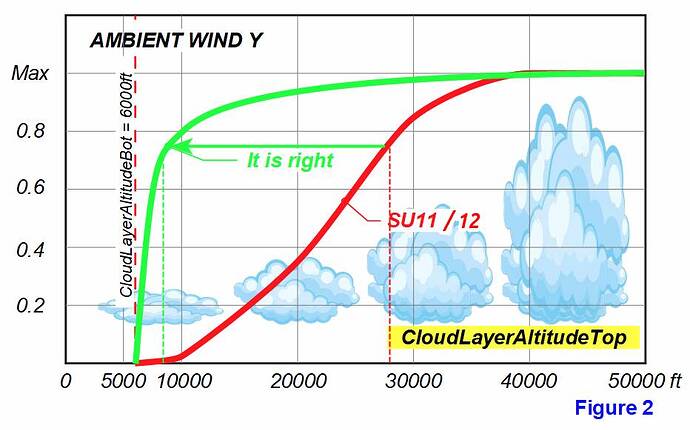 Graphics created by @ANRI8496, using data measured in the sim with the weather debug tool.
Examples

Great thermal soaring day in real life:


Clouds we have to use in MSFS to fly gliders:


Clouds producing good thermals in the leading Gliding simulator: Condor2

What Gliders want in the sim:
We need to be able to use clouds as thermal identifiers in live weather / realistic weather preset scenarios.
Suggestion:
Change the calculation of updrafts below clouds to produce stronger thermals under smaller clouds, similar to how it was in SU9.