Long-EZ - 2021 G3X Avionics & Autopilot Mod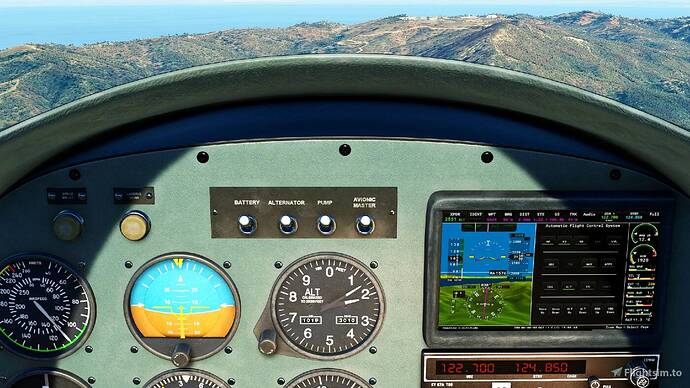 You may know me and my development partner davux3 from our recent Icon A5 2021 Performance Edition where we also added a G3X Touch avionics package that enabled auto-pilot in addition to many other cool features.
As requested by the community, we have upgraded the Long EZ to also include the G3X Touch with a few of the same tweaks we added to the Icon A5's avionics including the enabling of autopilot.
DOWNLOAD EXCLUSIVELY FROM FLIGHTSIM.TO
---
OUR DISCORD SERVER
Aside from modding in Microsoft Flight Simulator, I also make content on YouTube related to flight and space sims which is where most of my Discord community has come from. I would love to see more flight sim fans hanging out in the server flying together and offering ideas and feedback for future mods. BETA versions will be offered exclusively via Discord. We need devs for our next top secret project!
---
DOWNLOAD AND INSTALLATION
Unzip the provided file and place the folders into your community folder as is, please do not rename any of the downloaded files or folders as this may cause issues
---
CREDITS & THANKS

HUGE thanks to @davux3 the scope of this mod could not have increased without his help