Released yesterday ! I hope aerobatics are realistic

No pilot in external view?
Je ne pense pas, pas non plus d'ouverture de cockpit.
Chaque jour j'hésite à le prendre, étant fan de l'avion réel. Des avis ?
I have not regretted the purchase. The Sbach is already really fun. It is very agile and definitely feels much better than the MSFS Extra. The developer also keeps developing and the plane gets better with every update. Visible pilots from the outside will follow soon according to the developer.
@Lucarbiter , @tclayton2k
Well, here you have in full flight what I consider to be the best aerobatic of this sim to date. When I made this video I had flown it for less than an hour, and I was only interested in seeing how it performed the aerobatic figures; the rest of the flight, it is logical that it does it correctly.
For those who love aerobatics, here is a magnificent aircraft, and it will be even better in a short time.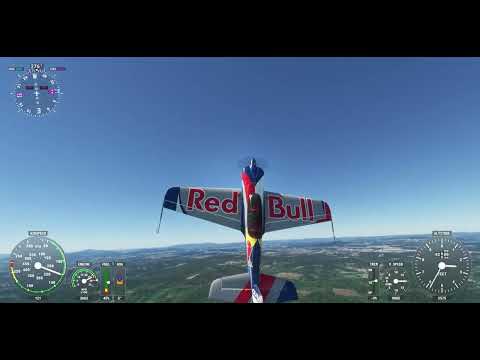 Regards: Delfin
Is there a pdf manual somewhere for this plane ?
Thanks
No, there isn't yet. The developer confirmed this to me. But it will come at some stage.
Below, three test flights, to see how the aircraft behaves:
NB: My rudder axis has "noise" (unwanted moves to the left), hence the sharp yaw axis moves. A bit more challenging for the pilot! It is not a fault in the Sbach; it is my rubbish T.16000 !
I do the Flick maneuver several times, close to the carrier. I use aerobatics smoke and try different colors…
Assistance Settings are set to Hard, in real time and Live Weather.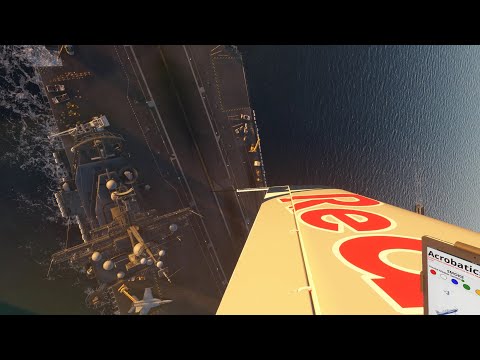 ---
Below, to see how it behaves, this time at altitude, in Lukla, Nepal…
High Density Altitude causes the aircraft to lose power, so it is very difficult to do the knife edge maneuver at this altitude without losing altitude and/or slowing down. The Flick maneuver is possible, but the aircraft has a tendency to stall at the end of the maneuver, but it's easy to recover.
It takes off surprisingly very well.
I use aerobatics smoke and try different colors… At around 10:30 to 11:00, the green aerobatics smoke somehow fails. But we can see from 16:50 that the aerobatics smoke button was still on! I don't know what happened! Did I just ran out of aerobatics smoke? Maybe it is supposed to last only ~ 9 minutes…
Assistance Settings are set to Hard, and in Live Weather.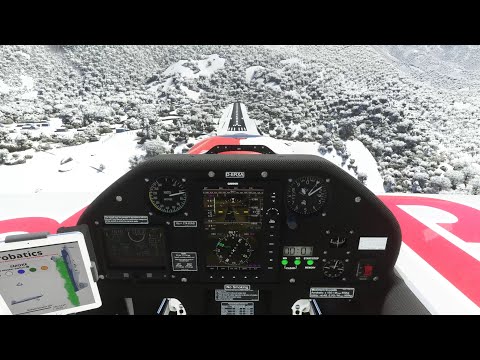 ---
And in St Barts!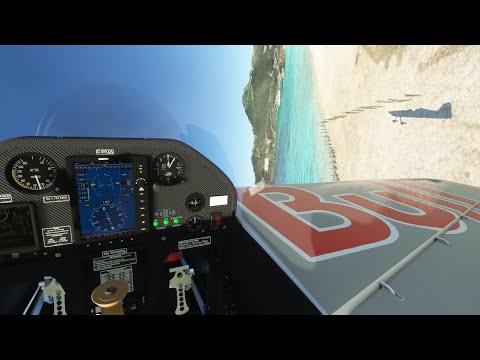 Enjoy.
Thanks for this detailed answer.
Blue skies.
According to the developer this is in testing with Microsoft at the moment for a Xbox marketplace release
Was released in the Marketplace today. I am interested! Is there an opening canopy and a visible copilot? Key features for me