Update WU6: Setting "Off Screen Terrain Pre-Caching" to Ultra turns the sim behavior back to how it was pre SU5. Everything around you stays in memory and rolling cache isn't needed anymore. (Of course still useful if you fly back or visit the same area again)
I disabled the rolling cache in the past since it was degrading my performance. However SU5 changed how everything works.
Before: Everything stays in memory until you leave the area, then it gets written to the rolling cache. So if you just fly in different locations all the time, the rolling cache had no benefits for you and only meant more work and wear on the SSD
After: Everything out of view gets immediately deleted. Without rolling cache that means that everything that went out of view has to be downloaded again.
Like this, looking in front and behind the plane in London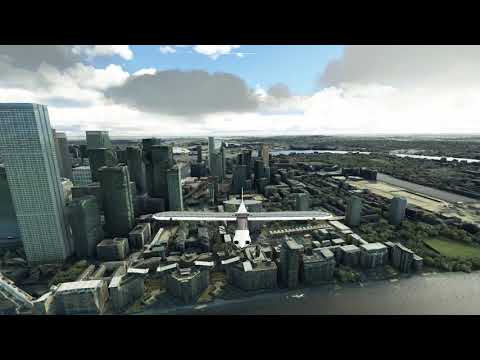 Not only pretty slow, it keeps hammering your internet bandwidth (confirmed with performance monitor, every time big spikes in network traffic)
So I figured, now I have all this ram left over, put the rollingcache on a ramdisk. (I used ImDisk for this) I created an 8GB ramdisk, 7.5GB rollingcache on it (cause 8 != 8) . No extra wear on my SSD and fastest possible.
The difference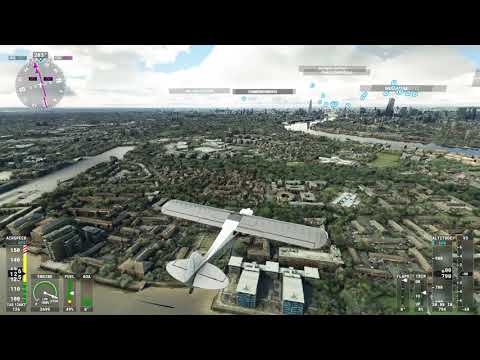 You still see it redrawing, but so much faster and no extra bandwidth usage.
8GB is plenty to explore an area and since I go somewhere else all the time, no reason to keep the rollingcache data or make it bigger. A ram disk serves just fine.
Hopefully this helps, certainly makes looking around less of a low res stutter fest for me. FS2020 has 11GB system ram allocated, 8GB ramdisk for rolling cache, 13GB left (32GB total)
Tested what happens when starting the game without the ramdisk mounted. No problem, it simply gives a warning after loading, invalid cache path, rolling cache disabled.
I'll use a smaller cache 4GB, still more than enough for looking around and doubling back in most cases, while discouraging windows from using the pagefile. (Win10 tries to keep 50% physical ram available and starts paging out memory when using more than half of your ram)