Hello,
Getting a bit of a glitch when I add a path between any Gate and the Taxiway. Some 'teeth-like' lines appear in a square shape around the gate and follow on to the apron texture. I'm unsure why this is happening but when I uncheck display surface the glitch goes away - as does the surface of the taxiway which I still want to see.
Moving the gates around bare no effect on the glitch.
See images below.
What is happening here? Am I doing something wrong? How do I fix this?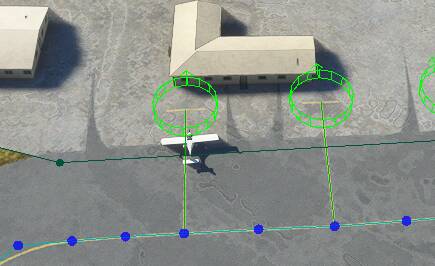 SDK Version: 0.18.0
Airport: YLED
Gate Type: RAMP_GA_SMALL