We've just released the latest version to Orbx that includes several additions
Update announcement here:
[UPDATE] Vessels: UK South East v1.1.1 | Seafront Simulations - Third Party Addon Discussion / Product Announcements - Microsoft Flight Simulator Forums
Enjoy!
Well, I know at least for myself, any and all packs released to XBox I will snap up. Painted piers and painted boats on the water that comes with default just kind of kills immersion wherever you are flying…
Yes, totally agree. The southwest where I live now seems really lifeless in comparison to the southeast.
I hope there will be a version for Dutch waters soon as well. Port of Rotterdam is the largest container port in the world, but the sim does not show any ships. There are many FS2020 pilots in the Netherlands. It would be a great addition to FS2020. An opportunity for the creators of Seafront Simulations!
Hi All - We are pleased to announce that Vessels: UK South East is now available in the Microsoft Marketplace for PC and Xbox!
Enjoy!
Awesome. Now please get cracking on the Southwest, your Southeast England is so good its ruined my own part of the world!
Can you please confirm this works on Xbox, cheers
Don't forget they also do a freebie for Jersey and Guernsey
I have both Global Shipping and Enhanced A1 installed, do I need to change the settings in Traffic / Leisure Boats / Ships and Ferries.
I dont believe you absolutely have to change the traffic settings but I turned the boats and ships settings up to 80 so I would see more of them. But of course that also requires a bit more vid power
Blue skies!
We recommend starting at 100% and then working back down if you experience any issues. Compared to land based scenery there 'should' be less of a video impact as the sim engine only has to render the boat, surrounding water and any nearby ships.
I can confirm it works, finally we have some boats in the water!
I need to go and rate this a solid 5/5 today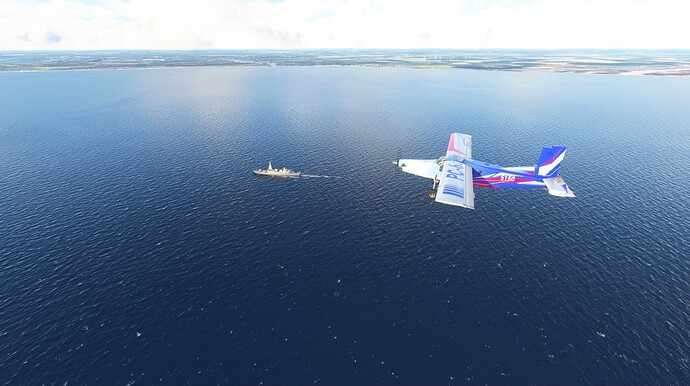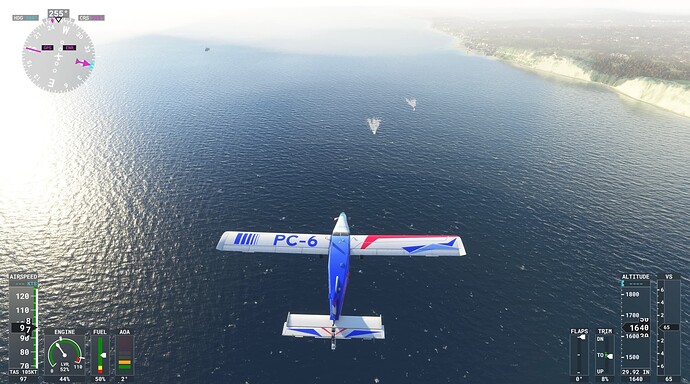 Hi @TONYDARKZERO yes it is working in Xbox. We were able to test it ourselves before launch (this time). I intend to post some Xbox specific screenshots and more tomorrow hopefully.
Is global shipping coming to. Box? Cheers
For Global Shipping and Enhanced AI we are still waiting on a diagnosis from Asobo at this stage. We are trying some new things out ourselves but we are almost entirely dependent on Asobo's knowledge of the sim engine's operation on Xbox. We will post more on the related threads as soon as the situation changes.
A few more shots from Xbox
What Seafront are doing for this sim is great. There are so many talented developers in the community, it's really nice to see. @SeafrontSims … Thank you, thank you, thank you!
I agree, would like to see more places covered. It really adds to the experience