Wondering if anyone who likes photogrammetry in dense cities has found any settings that really try to guarantee the highest "LOD" . I get really mixed results in where the highest quality or least melted version (not really resolution) pops in - unless I stop with ESC or Active Pause. Is it simply Terrain LOD? A good youtube video that demonstrates the issue in New York City - especially at the 23min mark :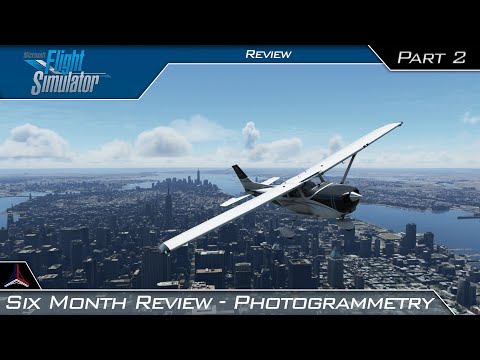 I can get really close in my H135 helicopter and sometimes things are remarkably detailed and other times very "melted" or maybe the roads are quite low res textures, I suppose that the servers are slower at times. I tried downloading into Manual Cache the highest detail but it just isn't reliable. I'm sure that my PC=9700K@5Ghz, 32gb RAM@3200Mhz, and RTX2070 isn't the highest performance system - and maybe using VR is limiting the loading of Photogrammetry. Most of my graphics settings are Medium and my Internet bandwidth is usually 150mbps.
EDIT: I set Terrain Pre-Cacheing to ULTRA and the two LODs to 150 - that seemed to help. I did notice when flying in San Francisco from downtown to KSFO at 500 feet and 150mph that I was using between 30 and 50mbps of Internet and I think I was seeing mostly highest quality photogrammetry - maybe some popping as I got closer.