Do you have any add-ons in your Community folder? If yes, please remove and retest before posting.
Yes, not many, and I haven't changed anything in Community since before Sim Update 5. The issue appeared from Sim Update 5.
Are you using Developer Mode or made changes in it?
No
Brief description of the issue:
If the mixture is set correctly and I set the throttle to idle, the engine stalls.
So, to avoid the engine stalling, since Sim Update 5, we now have to:
either lean the mixture more than it should be
or never go to idle with the throttle
Example: see video, with explanations here:
I am at l'Alpe d'Huez.
I start with CTRL + e, so the mixture is set properly at 52.6 %
But if I set the throttle to idle the engine stalls (it stalls at around 660 RPM). So, I have to keep the throttle a bit above idle to avoid the engine stalling.
If I want to set the throttle to idle AND avoid the engine stalling, I have to set the mixture at ~ 45 %, but this is too lean!
Even at sea level, when I go vertical and put the throttle at idle to do a hammerhead (maneuver in which an airplane pulls up in a vertical climb until it almost stalls and then drops the nose in a wingover so that direction of flight is reversed) at ~ 2000 ft, then the engine stalls!
To fly the Extra like before Sim Update 5, I needs to enable the automixture in Assistance Options, Aircraft Systems, which is ridiculous.
Recently this problem had been fixed by upping the revs on the engine, which was a quick fix rather than a proper fix (see
Higher idle on the Extra since v 1.16.2.0 makes it difficult to land, as too much power - Bugs & Issues / Aircraft Systems - Microsoft Flight Simulator Forums
, but at least it worked OK.
Provide Screenshot(s)/video(s) of the issue encountered: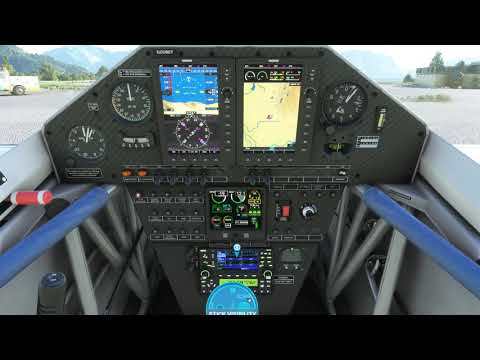 Detail steps to reproduce the issue encountered:
Using the Extra, raise the throttle to ~ 20%, start the engine with CTRL + e (this will set the correct mixture), then lower the throttle to idle. See video!
PC specs for those who want to assist (if not entered in your profile)
i7 5960X
GEFORCE RTX 3090 TUF GAMING OC 24GB
FS client on C:
Data on D:
Build Version # when you first started experiencing this issue:
1.18.14.0
Are you on the Steam or Microsoft Store version?
STORE
Did you submit this to Zendesk? If so, what is your ticket #?
No