Sky Trails Presents: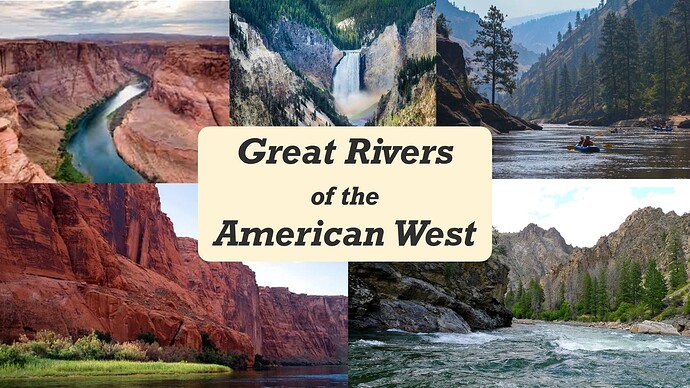 Join us on this new series of bush flights as we explore the greatest rivers in the Western United States including the Columbia, Snake, Colorado, Salmon, Green, and more. We follow these picturesque waterways as they wind through rugged mountains, deep canyons, and dusty prairies. We will fly as the locals do, flying our favorite bush planes and testing our landing skills on dirt, grass and gravel. Of course, in keeping with Sky Trails tradition, we will point out interesting natural, cultural and historical landmarks along the way.
So jump on in. The water is fine!
Virgin River (Part 2)
Continuing our exploration of the Virgin River, we begin at Hurricane Mesa in Southern Utah and follow the river as it flows through the city of St. George, Arizona's Virgin River Gorge, the city of Mesquite Nevada, and into Lake Mead. We will end our flight with a fly-over of Hoover Dam and a sunset flight over the Las Vegas strip. Of course, we will make some dusty backcountry landings along the way. Join us!
*When: Wednesday July 6th, 2022 @ 1900z (UTC)
*Server: West USA
*Duration: 2 hours
*Suggested Aircraft: XCub or equivalent
*Cruise Speed: 110-120 KTAS
*Flight Conditions:
Multiplayer: All Players
Air Traffic: Off
Weather: Live Weather preferred but only if VFR conditions prevail.
Game Time: 16:30 MDT
*For flight plans, detailed information, live chat, or just to hang out with some great guys, visit our Discord server:
Suggested Scenery Add-on:
Western US Backcountry Strips Vol. 1 » Microsoft Flight Simulator