Sky Trails Presents: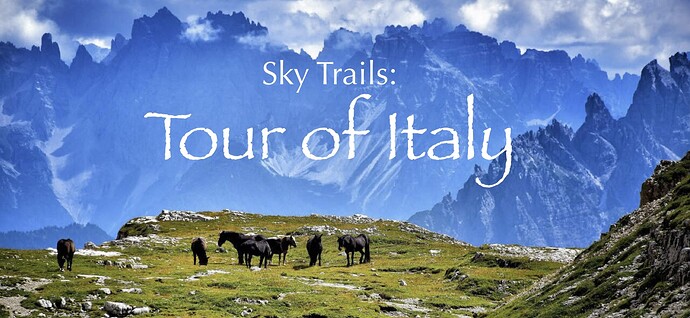 Italy is famous as a world capital of culture, music, art, architecture, and food (and fast cars.) But seen from the air, it's also one of the most unique and beautiful countries on earth. From the Mediterranean Sea to the Alps its varied wonders are aching to be explored. Join us as we take a series of aerial sightseeing tours across this magnificent country, visiting natural, cultural, and historical sites along the way.
Buon Viaggio!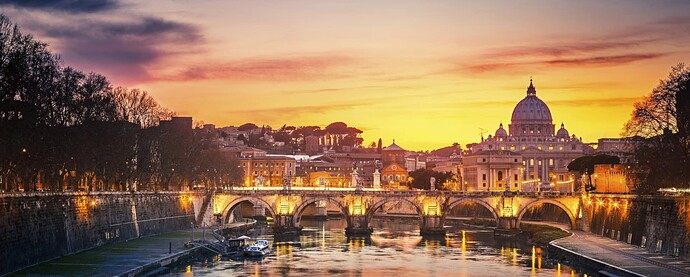 Tour of Italy Flight

#7
We go back through the mountains today over the national parks of the Abruzzo region, do some castle viewing, then end with a sunset aerial tour of the world's most beautiful city.
Highlights: Paradise Beach, Tower of Rocca Calascio, Piccolomini Castle, Villa D'este, Rome, Ostia Antica
*When: Wednesday November 23rd, 2022 @ 2000z (UTC)
*Server: West USA
*Duration: 2 hours
*Suggested Aircraft: XCub, C172, or your favorite touring plane
*Cruise Speed: 120 KTAS
*Flight Conditions:
Multiplayer: All Players
Air Traffic: Off
Weather: Live Weather preferred but only if VFR conditions prevail.
Game Time: 15:00 Local time
*For flight plans, detailed information, live chat, or just to hang out with some great guys, visit our Discord server: