Lol I meant in the Sim. I checked a few hours ago and didn't see snow on ground
I don't understand. Madrid LEMD is closed due to extremely heavy snowfall (for Spain).
(see https://twitter.com/i/status/1347643859128504322)
Flying with live weather… but there's not a snowflake to be seen!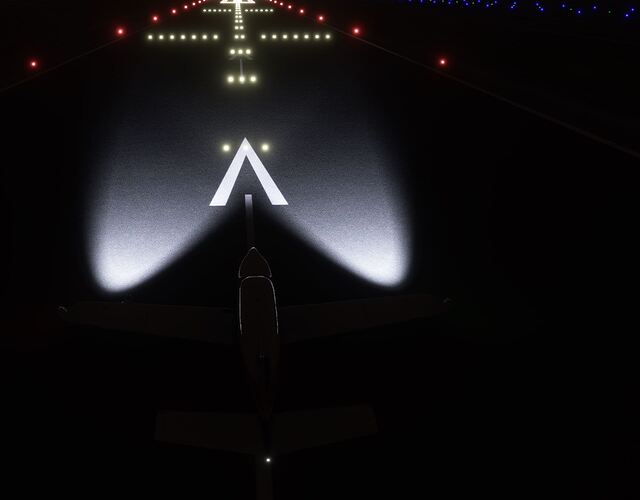 One problem with these types of threads is that by the time anyone comes to take a look at this, live weather then is not live weather now.
I just had a quick look, and it was overcast, but no snow. I kept heading NW, where Windy seemed to indicate higher snowfall, and I saw plenty of rain, but no snow.
Tonight I was flying with my friend heading from NY state north towards Canada. We took off from the same airport and flew basically the same route…parallel about 20 miles apart. He was in a blizzard the entire time (with snow on the ground), and it was partly cloudy with green trees and grass on my flight! We were both on the same server and using live weather. I do not get it.
Which routes did you both fly?
Saw the news saying a blizzard and 20-30cm of snow in Madrid and surrounding area. So I went to look in the sim.
No snow there with Live weather, not in the air or on the ground. Just a rainy day with low cloud.
Shouldn't there be live snow cover and weather with the December update?
I found the same
Saw the same in Wales and Scotland recently. Roads closed due to snow.
Only a light dusting at most in very limited areas in the sim.
This thread is really less about live weather but the new feature for showing accumulated snow on the ground, and that there is far less coverage in sim than is shown on the MeteoBlue "snow depth" maps.
Even if it were about live weather the answer is simple - at the time you need to repeat it, you look at the map for live weather that is similar to the report and check there.
Hi,
The world actuality tells there is a lot of snow in madrid and the airport is closed! I have tried to go to LEMD madrid with MSFS live weather set on and there was no snow at all!
I add for sure my MSFS has been update with the last updates.
Regards
Snow on the ground is not weather.
If you have a database of snow depths around the world, please tell Microsoft. They don't have one yet.
If they show the current snow, then it is random: it is winter now, there could be snow. In Madrid it almost never happened.
wait until next winter cause they announced snow but like the weather system was bug when the game released this still bug and probably gonna take months to fix
I live next to Madrid Barajas (LEMD), and I can assure you that we have between 40 - 50 cm of snow, the airport is currently closed.
It is true that in MSFS the snow that there is really does not appear, but I made a flight yesterday and I found it snowing in live weather.
Yes exactly for me. I have 2 days fliying in Madrid to see the snow collapse in these days and only appears Rain but not snow signs.
For the moment seems live snow weather doesn't work how it should.
Direct quote from the 22 Dec update notes:
"- Live Weather is enhanced with Meteo blue data to include snow and ice coverage."
"Coverage" infers snow/ice on the ground, because "ice" would not be weather by your definition either. Microsoft's use of "live weather" can be read to mean anything dynamic in sim related to the weather, which can easily be read to include snow/ice on the ground - which is exactly what I read from the above given the data Meteo Blue has.
The Meteo Blue weather maps include accumulated ice and snow coverage ("snow depth" map). Microsoft's partner has the data, Microsoft has announced the feature naming their partner, but it isn't shown as per their partner's maps.
Perhaps you should come back and say with some evidence why you say with such certainty Microsoft doesn't have this data yet. Because they have said they do.
True, but the thread that got merged with this one was not. It was about unusual, heavy snow in Madrid that did not appear in the sim. It was overcast, and rainy, but no snow was present. Trying to bug fix a snapshot in time like that is all but impossible, it merely cites another example of where the sim has differed from reality.
yeah…I just landed in madrid with live weather and…no snow at all…
I've also flown to Madrid to see that snow that Asobo promised us, but there is nothing on the ground. And yes, the game is fully updated and live weather was working when I took off in Brussels.
I know this is a new feature and it probably isn't that easy to actually implement it, but then maybe don't advertise it as working. Or just put it in a beta build until it actually works reliably.