Well said.
In my 70 plus years, I've flown, or flown in, a pretty wide range of aircraft and I reckon this sim in both 2D and especially VR is mesmerising now, and can only get much better.
Heck, I only found out this week that in addition to ridge soaring, we can set up cloud formations that produce entirely usable thermals in the sim, without using external software, and this way before Asobo has implemented gliders officially. And I do it in an excellent free glider too (soaring enthusiasts are welcome on the MS Flight Simulator Gliders group on FB, by the way, from which this image and info comes…it's not my screenshot).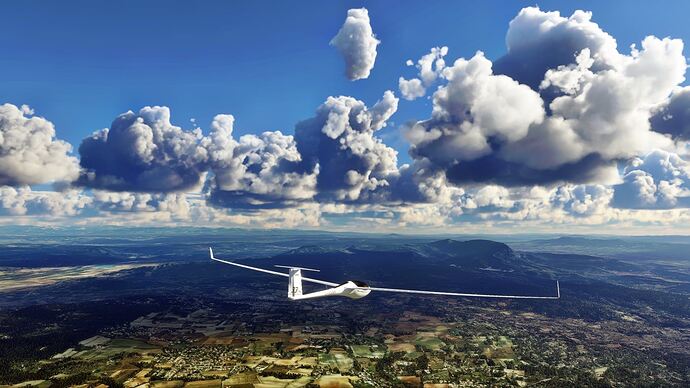 OP doesn't like the trees? There's a great mod for that from bijanstudio that I can recommend. Heck, he even took the time to get my home state of Tasmania right, let alone the UK.