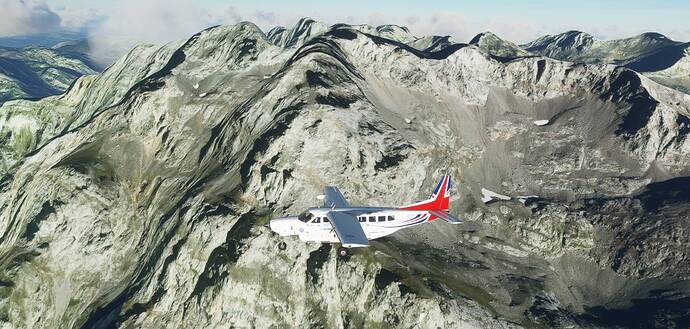 Flight Length: 166 nm; approx 2.5 hours
Altitude: 7500ft max
Aircraft Type: Cubs, Cessnas, Caravans, Bonanzas, anything that can land and take off on short spots
Cruising Speed: around 110 ktas
Time & Weather Setting: 12PM-3PM at start should be fine (3PM at start for a sunset landing); Scattered Clouds works best, but optional
Server: SOUTH-EAST ASIA
Multiplayer Settings: Set to "All Players"
Date: Saturday, February 13th
Start Time: 19:00 ZULU
Comms: "Event Flight" voice channel on the MSFS Bush Pilots Discord Server - https://discord.gg/Z5f5nkETQS
Description
This action-packed leg takes us to the Cantabrian Mountains in the magnificent Asturias region of Spain. Prepare to get busy flying across valleys and ridges to 7000 feet peaks, glacier lakes and plateaus. In the finale we visit the gorgeous Picos de Europa mountain group before landing at a picturesque bush strip. Watch out for clouds and icing!
In-Flight Entertainment
There will be short off-field landings along the trip. We recommend turning crash damage OFF.
Recommended Addons
See the #addons channel on MSFS Bush Pilots Discord server for recommended planes, mods, liveries and UI tweaks. Even if you don't use all of them, it's practical to have these to see others properly.
ABOUT LOADING FLIGHT PLANS
We recommend NOT changing the spawn location before loading in, as it can possibly overwrite the flight plan, turning it into a straight DIRECT GPS flight, or the autopilot will not follow it. Leave the flight plan as is, spawn on the runway and park somewhere nearby.
FLIGHT PLAN
final version coming soon