It's amazing how consistent this problem is. Initially that gave me hope. Unfortunately there's been no breakthrough, yet.
Wether I fly or even in the main menu: Exactly five seconds apart the sim stutters for a moment. I can count down to the next occurence.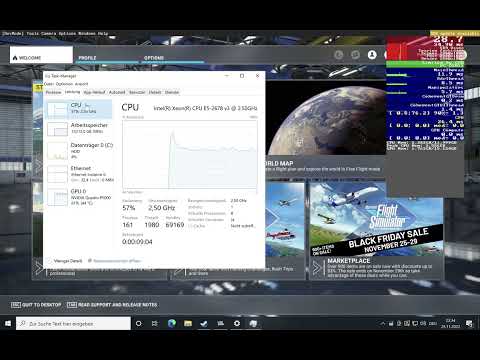 The FPS counter in the video shows capped 30. But even when not capped at low settings it drops to ~55. But in the cockpit even the relatively high 55 FPS result in noticeable stutter. My conclusion: It's actually not about the framerate.
I disabled online functionality. I emptied my community folder. I read about similar issues with glass cockpits and mod planes. But I'm in the main menu!
I tried quite a number of things.
Hardware/platform: a shadow.tech virtual cloud gaming rig. Here's my current setup:
fresh reset of the Shadow (means: clean OS install, Windows 10)
tested from two different client machines (means: fresh Shadow client install)
fresh MSFS2020 install + mandatory update
First I'd like to circle in on the problem. What could be a possible reason?
Is it MSFS? Is it Windows? Is it Shadow?