I ran into some pretty hefty bumps on the taxiway earlier today after I flew into cincinatti/northern ky international.
I found a similar thing last weekend as I was trying to get onto the runway at London City Airport (EGLC)
I assumed it was a glitch, down to me removing my Orbx scenery a few mins earlier, but I guess not.
Check out the first few moments in this clip. I had to pushback and take a run up to it.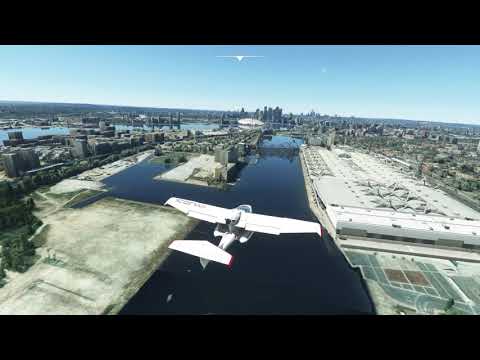 Regards
Steve
LOL
This game is broken and full of bugs since SU5!
Not just photogrammetry and not a new issue - this has been ongoing since launch. Screen capture I did for a Zendesk report back in December: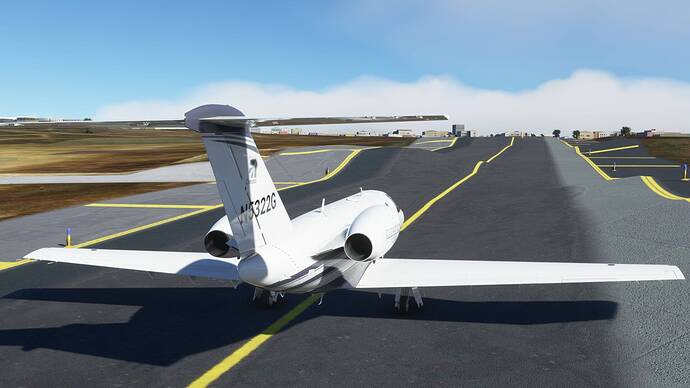 leipzig taxiway is the same atm
Could be navigraph related, you need to re-organizeyour scenery, described here:
Or caused by an installed Mesh mod/AddOn.
Do the steps described in the link anyway, even if you dont have navigraph!
The tarmac started to warp because of the high temp bug. Just kidding. Looks very funny.
Open a Zendesk ticket, they fix everything for you.
Yeah I noticed that
For me the Thames river is a mess east of EGLC there are sharp elevation changes and the river looks like an amphibian landing would cause a crash (not of the "to desktop" variety)
This could explain what i've encountered at LFPG Chales-de-Gaulle,Paris with texture blending all over the place ,screenshots shared here
It's just a hop, skip and a jump to your next flying adventure…
These are the new Challenges, demanded by Microsoft management. To make the sim more gamey.
They probably told you, "Reboot and you'll be fine."
Not sure what Navigraph is. If it's an add-on I don't have any installed currently.
Looks like you should be landing with one of the sea planes lol
This topic was automatically closed 30 days after the last reply. New replies are no longer allowed.