Ok. 2nd try…now C.o.C conform I hope
Seems like this announcement didn´t gather much interest here. Strange…
Think so many planes announced … some already cancelled …. that people " first want to see , then believe "
Heres the fsexpo presentation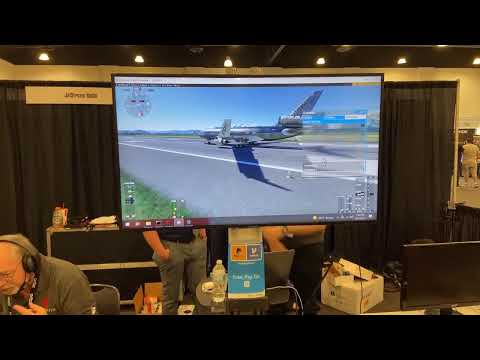 It was first announced 1.5 years ago, guess the initial hype is already over as it got silent since then…
I am happy to see MD-11 is coming to sim.
I really enjoyed PMDG's in FSX.
I'm very excited and it brings back memories to the PMDG MD-11, which for a long time I loved to fly in FSX.
Since the MD-11 is very similar to the MD-10, I hope for them to provide the ten as an add on so that we can fly the ORBIS eye hospital around the world.
Kind regards.
Great to see them start developing for MSFS, their 717 for P3D is amazing!
I am really looking for 3 engine plane like DC10 or MD11. I hope its quality will be good like pmdg
TFDi Design MD-11 Pre-Order Announcement - FSElite
MD-11 Collector's Edition pre-order starts today at 12:00Z at a cost of $80, limited to 1000 copies.
TFDi MD-11 Collector's Edition Features
The TFDi Design MD-11 Base Package
The Freighter Expansion
The Extended Simulation Package
This includes advanced failures and the in-flight instructor system
The ER (Extended Range) Variant
This special variant will never be sold outside of this presale
Guaranteed beta access
Access to an exclusive Discord channel where development updates will be previewed early
A personalized certificate of sale showing your MD-11's sequence number
This will be unique to our customers – only purchased versions will be issued with a certificate!
The TFDi team has also updated their pricing strategy. Upon release, the base package will be available for $70 . The freighter or passenger version, depending on which base variant you have purchased, will cost you an additional $10 . The Extended Simulation Package, which will feature advanced failures and an in-flight instructor system will cost $5.