Anyone else seeing this?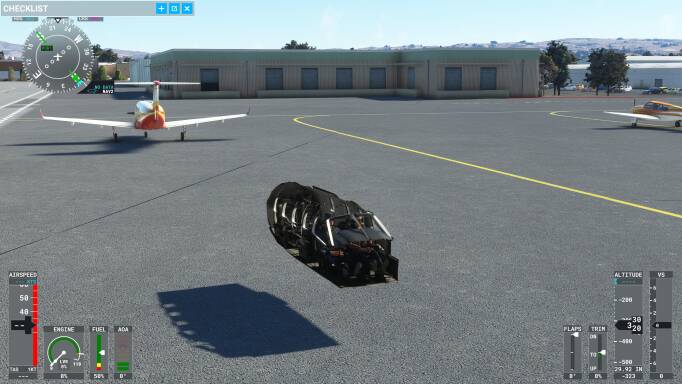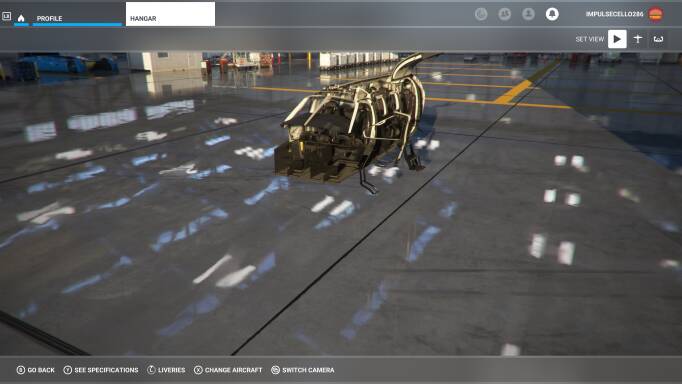 Yes, same thing for me. I'm sure MUGZ will fix this soon. The default aircraft is fine.
Moved to #third-party-addon-discussion:tools-utilities as the TBM mod is for the aircraft systems, not the entire aircraft.
Suggest you reach out to Mugz on his Discord Server or use Flightsim.to to report the potential defect.
I guess this is why we must empty our community folder on each update and never trust that any addons will work properly.
I suspect you are correct.
Emptying the content manager would not have changed a thing.
The plane would still need to be upgraded.
This…he commented in another thread shortly after the Beta began that he would wait until the formal release of SU8 prior to working on the fix. It should be available soon unless he needs to do a complete overhaul.
I have a fairly short history with Mugz and his TBM mod but every time he's come through quickly. I don't blame him for waiting until the final release. Asobo has, well… unpredictable QA from time to time I guess we could say.
Seeing the same thing today but only with the default livery and the improvement mod. If I remove the improvement mod the default livery is ok.
The fix for this is documented on flightsim.to, in the comments. I did it last night. 930 mod works fine now.
Could you post a link to this fix? The comments on flightsim.to are all a year old. At least that's all I'm seeing.
Never mind, I found the right page. Here's a link for those of you interested.
I warn against doing the abovementioned edit, and instead wait for the author to fix the mod and adapt it to the SU8 changes and improvements.
If you proceed, do not be amazed if you get to download 100 gibibytes on the next patch.
*EDIT
The LOD changes are made for a reason, and the mechanisms and rules implemented along those changes are extensive and far-reaching. Do not experiment, just best to wait for the author to adopt the mod.
I think that anybody capable of changing these files is educated enough to understand there are inherent risks in doing so. But thank you for your admonishment.
I'm not. I'm definitely stupid, just ask anyone on these forums and they will confirm that. I need a strong parental figure to tell me what to do in a video game. Please continue @Voyager4871 . Please save me from myself.
Almost everyone is capable of changing those files, but is not knowledgeable enough to understand…whatever. That is also the reason why developers offer the same recommendations and advice regarding addon content prior to every sim and world update.
My message was the one of good intentions, and of course absolutely not geared towards technically savvy members of our community like the two of you. That would be silly.
Why did you…like…the purpose…why did you even write that up there??
Does it serve any purpose in this universe? Any? Will anyone gain any insight from reading what the two of you replied to me up there?
Any value in those two replies? At least a single valuable byte?
There is none.
You're welcoeme.
P.S.
Sorry for the word "meddle", wrong word !
No click spots now on yoke and a few switches up top…
this is a bummer. the TBM 930 mod is completely broken. no click spots on starter. anyone else experiencing this too or is there a workaround?
Dude, the fix was posted on the official TBM thread a few weeks ago. The plane's working fine