I noticed that some thin objects such as antennas are disappearing when you move away from them.
Here's an example from Berlin. I especially installed this add-on as the default tower has it's antenna cut off. Here you can notice the antenna in it's full length - but as you move forward the situation chages… (all my draw distance sliders are set to ultra).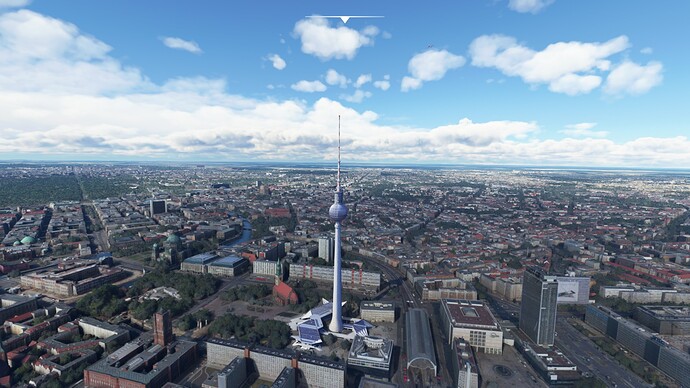 Moving just a little away you can notice that the antenna starting to disappear. This seems to be an issue with every scenery that features thin objects be it atnennas or chimneys, so it is higly unlikelly that it is just a single add-on's lod issue. I think this is quite a big problem because such an objects are very important VFR waypoints that should be highly visible from far away.