If you like to start on the runway with Live Weather, you will find that the sim always gives you a default runway that does not match the current wind speed and direction.

Simply click on the Runway placard to get the updated wind and direction.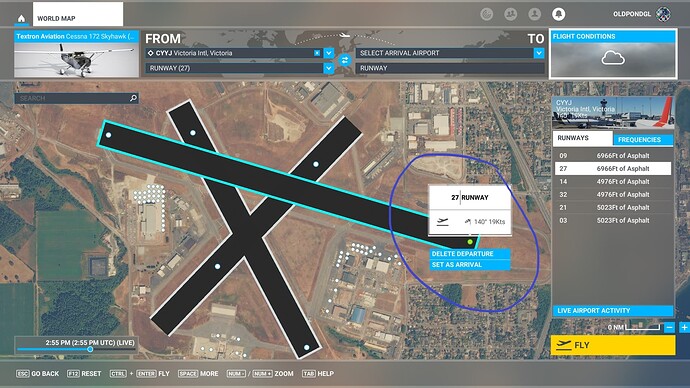 Then you can assign yourself to the correct active runway.