When: Tuesday, September 12, 2023 @ 2300Z
Live stream: Twitch
There will also be a Discord event channel open for those who want to voice chat with other members of the community. You can find our DETAILED FLIGHT PLAN at GA TUESDAY: Susquehanna Trail to Poconos — The Pilot Club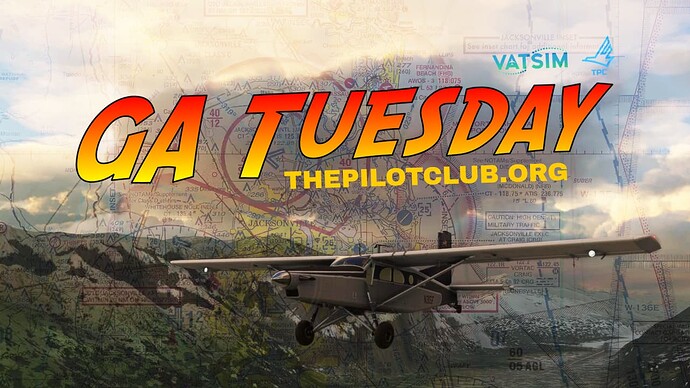 FLIGHT DETAILS
Join The Pilot Club in our general aviation (GA) series flight hosted every Tuesday. This week we're plotting a flight from John Murtha Johnstown/Cambria Airport (JST), following the Susquehanna Trail, to Pocono Mountains Regional Airport (MPO) in the United States.
Pilots of all skill level are welcomed. With that said we are flying on the VATSIM network so if you do log into VATSIM, please be proficient. If you're not comfortable with making calls over-the-network then log in under "observer mode". Either way–come and have some fun with us.
We are encouraging pilots to read and understand the flight plan. We want you to get away from following the magenta line and really enjoy the views outside of your cockpit.
AIRCRAFT
Any general aviation aircraft (single or multiengine) that cruises between 100 to 150 knots is welcomed.
MULTIPLAYER SETTINGS
Server: East US
Multiplayer: All players
Live traffic: As preferred
Weather: Live weather
Time of Day: As preferred