I am writing this because I'm not sure if its just me or if everyone is experiencing this. Also I do not see this topic even on the bug page or upcoming fixes, very sad
Microsoft has been releasing "Around the World Tour" videos for some time now. I first noticed this on the Oceania video (first video released I believe)… I was excited to visit Bora Bora and in that trailer it looked amazing. once I was flying over it I quickly noticed the water around the islands looked nothing like in the trailer. take a look at these 2 images
Trailer image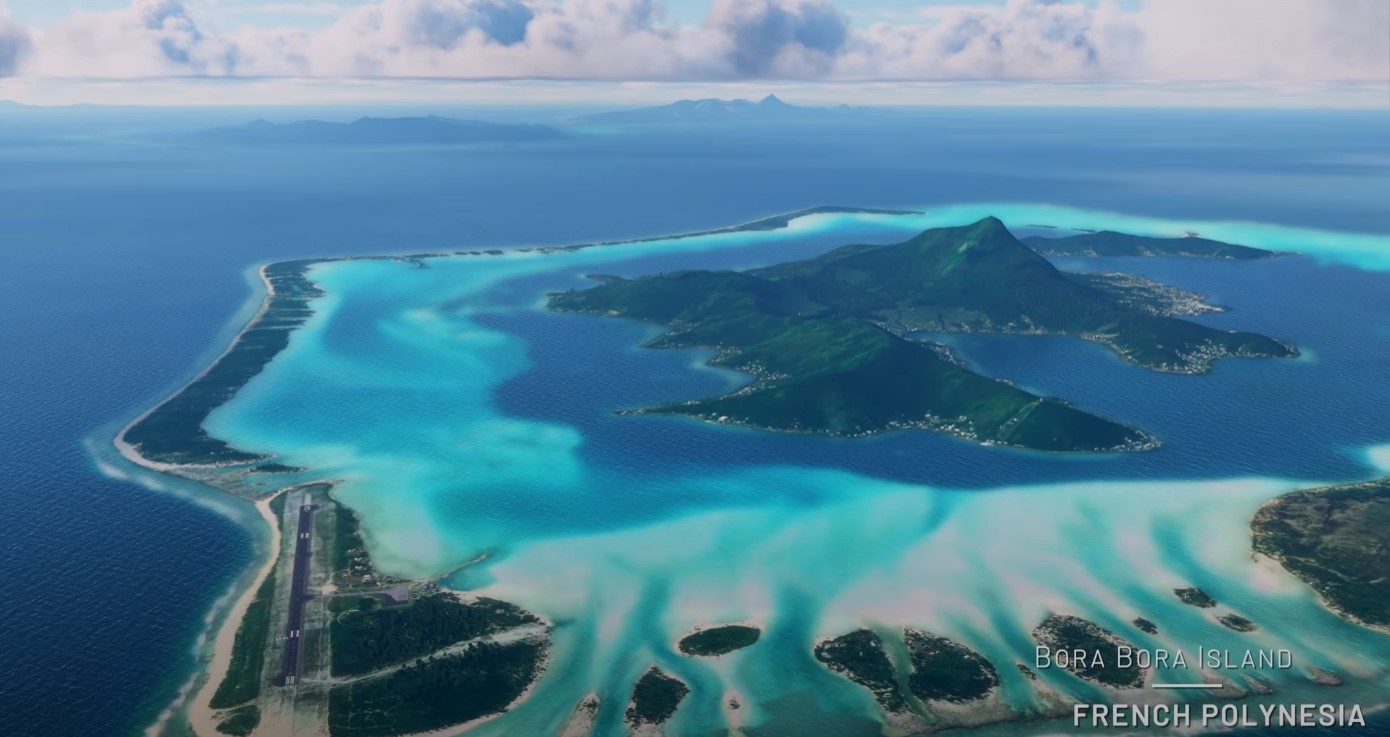 Here is what it looks like in my sim

I was hoping it was going to be fixed or looked at, but instead Microsoft released more videos and the most recent and probably the best examples was the "South America, Central America, and Caribbean" video. This time I tried to copy exactly the same location, angle, and height
Here is Barbados in the trailer

This is Barbados in my sim

you can tell the shallow water is small to non existent.
Here is Antigua and Barbuda in Trailer

And in my sim it looks like this

Again no shallow water and no detail. Here is one that's very noticeable
Bahamas in the trailer

And Bahamas in my sim

I think you get the point. in the trailers, these locations look really great and its advertised as being available in game right now. Don't get me wrong I love the sim but I do get disappointed every time I see a trailer and when I try to visit the location it looks different.
I don't believe this to be due to my pc, I run the sim on High setting and have tried on Ultra but with same results. And everything is up to date on my computer (the sim, windows, graphics drivers etc…)
Is anyone else experiencing this? its not on the list of bugs the developers are working on and I really don't see anything from Microsoft or Asobo regarding this
If you know anything feel free to share your thoughts
Regards