Hello FlightSim community,
I recently started creating scenery for a local airfield. Everything seemed to be fine, I managed to include some handcrafted scenery pieces as I wanted, working around every problem on my own until today ; using the sdk editor in-game is starting to become somewhat fluid.
But, I have now started modeling a bench, and things are going not so well (it's very frustrating even if it's a part of the learning process).
Here is a picture of the bench :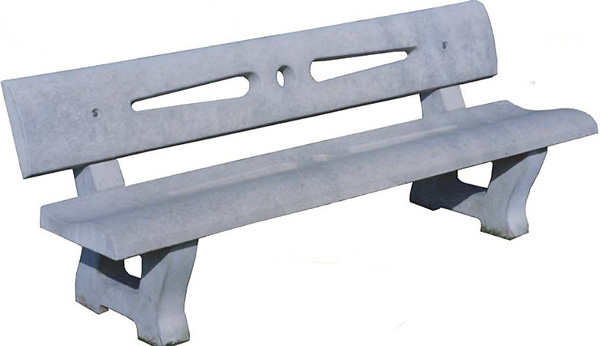 As you can see here, it has holes, and that's what causing trouble.
I have succeeded to get a decent result in blender, however, I have used a boolean modifier in order to cut the holes into the mesh itself. Because yes, that's the only working solution i've found after doing some research.
Here is a picture of the bench in blender :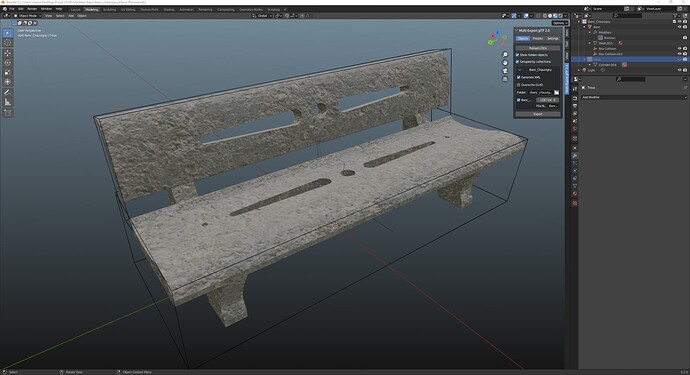 So, the real problem is that when imported into the sim using Asobo's exporter, the object is a real mess.
Here is a picture of the bench into the sim…

I was really disappointed when seeing this for the first time, as everything (almost like I said earlier) worked as planned up to that moment.
- First, a texture seems to be missing even though it is present in blender (both edit and object mode, backface culling is disabled on both the bench and the boolean object making the holes).
When rotating around the object, the front faces (first to hit the camera) are the only ones being invisible. Thins is only occuring onto the part where you're supposed to sit.
- Second, the boolean object is showing up rather than making the hole as expected. I cannot find an alternative for the holes to be directly cut through the bench's mesh, maybe that's the issue here.
- Third, the bench texture is applied to the boolean object
It seems that the two objects are separated from each other in blender, but the sim somehow wants them to merge together.
- And finally, when clicking the "build all" button in the project editor window, which I think is required to apply the modifications without closing and opening the simulator; the sim freezes, the console cannot open, and so the sim crashes. I do not know if the modifications can be applied without havind to build all. Maybe some of you do know ?
Any help on those problems would be really apprectiated,
Thanks !