It probably won't change my life, but I'd like to tweak some of the settings in OpenXR using the OpenXR Developer Tools.
The trouble is, I have never been able to run the Developer Tools. Everything else is fine. I have a Reverb Gen 1 running in WMR. I choose the WMR OpenXR runtime for MSFS and SteamVR for X-plane.
Both sims run OK.
But when I open the Developer Tools, I just get the opening screen: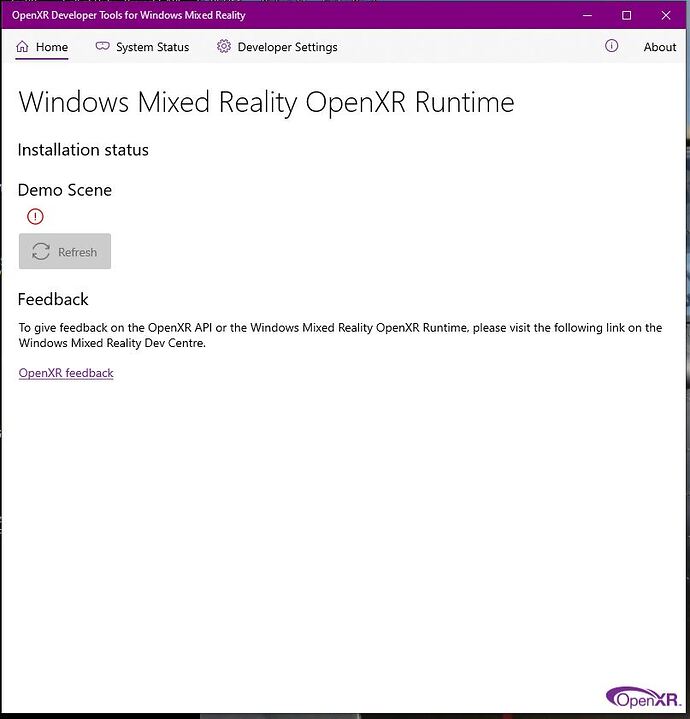 The Demo doesn't run and won't reset and clicking the other two tabs (System Status & Developer Settings) just fix the app into the eternal spinning blue circles.
I've checked my permissions - all ticked. I've uninstalled and reinstalled a number of times - no change. I've searched the forums and MS help desk - nothing.
Any ideas? All suggestions gratefully received