A neat Mod from @WombiiActual , displays any unmatched Aircraft as Large DUCKS. This makes it visually very obvious if there are planes in a MP session that are not "Correctly" matching to aircraft in your hangar.
Since I do not have many Airliner installed in my MSFS, this is what Heathrow (London) looks like to me.

Looking at the very obvious DUCKS, I can now easily see which aircraft I am missing in on my PC, and decide if I wish to add them in, or not.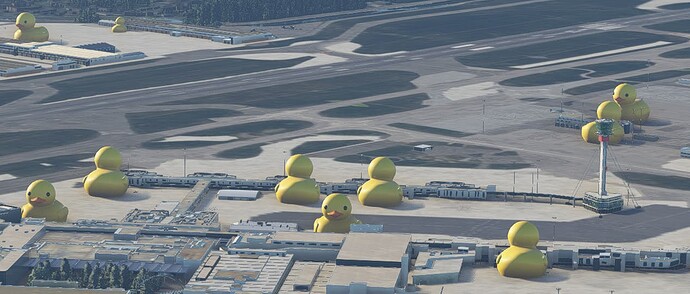 Thanks @WombiiActual