The USS Enterprise now has a TACAN and ILS certified for naval operations. The Super Warrior aircraft has also had a major overhaul to support the TACAN and ILS landing systems.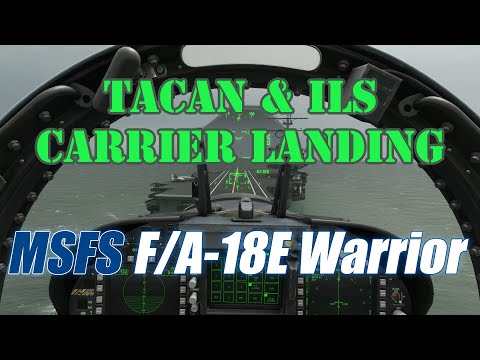 The USS Enterprise (CVN-65) is positioned just off the coast near the Wallop Flight Facility (KWAL) and is ready to launch you and the FA/18E Super Warrior on the ride of your life! After your flight you can return to the carrier and land (put the hook down)
This mod provides a fully functioning deck crew trained to launch you and the F/A-18E Super Warrior into the blue skies. Just follow their directions and you'll soon be carrier qualified.
https://flightsim.to/file/24323/carrier-ops-uss-enterprise
Any comments should be on Flightsim.to , thank you
Have fun