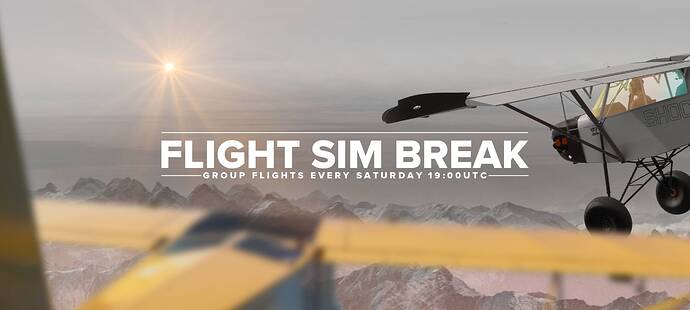 Multiplayer Event

VIENNA TO VENICE
Here is another bush trip for the JU 52 (or your preferred aircraft). Following the historic airliner route from Vienna to Venice we will do many stops along the way.
Some airstrips are quite short and you don't have to land, if you don't want to. Just do a touch and go or circle the field until the pack ist back up. This is all about having fun.
Takeoff is at 1900Z. Latecomers can always join along the way. The flight time will be a little more than three hours. If you stay with us all the way, that's great. But if you have to leave early, that's no problem either. We will make a 10 minute break at Graz (LOWG).
Date / Time 10/09/21 - 02:00 PM CDT /// 1900Z /// 20:00 GMT
Sim: Microsoft Flight Simulator
Server: EAST USA
Departure ICAO: LOAU
Arrival ICAO: LIPV
Aircraft recommendation: Junkers Ju-52, C172, X-Cub
Route: LOAU → LHFP → LOGP → LOGW → LOWG → LOKW → LOKG → LOKN → LIOS → LIQR → LIDW → LIPV
Flight Conditions

MULTIPLAYER: ALL PLAYERS
AIR TRAFFIC: OFF
WEATHER & TIME: Daytime, Live Weather or preset of choice.
Important Event Links

Optional aircraft but recommended as these are usually part of the lineup during group flights
Other Information

Please post event screenshots in the #screenshots channel.
Voice channel highly recommended even if you can't speak. We tend to have a lot of fun in voice
We also announce breaks and additional info in voice chat and we help you with flying techniques if you have questions.
Discord Flight Sim Break

Flight Plan

Vienna-Venice.pln (6.6 KB)