Welcome to the 104th flight event across the GUNNER DOWNUNDER series. This flight will be conducted in Wales, Great Britain, , and is again guaranteed to give you more of the unique and challenging flight experience that you have come to expect from Gunpilot's flight events.
Wales is a country in southwest Great Britain known for its rugged coastline, mountainous national parks, distinctive Welsh language and Celtic culture. Cardiff, the capital, is a refined coastal city with a nightlife scene and a medieval castle with ornate Gothic Revival interiors. In the northwest, Snowdonia National Park has lakes, glacial landforms, hiking trails and a railway up to the peak of Snowdon.
This flight has been put together , and will be lead by, AlphaSeige, our man on the ground in Wales who shows his commitment each week by rocking up at 11pm his time to come fly with the rest of us. A big thank you to Alpha for putting this flight together and it promises to be an enjoyable flight.
And in Alpha's own words:
Croeso i Gymru! (Welcome to Wales) One of the 4 countries that make up the United Kingdom, which also includes Scotland, Northern Ireland and England.*
We are starting in the Capital city of Wales, Cardiff regional airport (EGFF) where we first fly out across the south coast to Barry, one of the holiday weekend locations for South Wales locals, before heading north for a series of valley hops over the beautiful Welsh valleys to some daring bush landings at various rugby fields, quarries and hill tops before arriving at our final destination of Llanbedr (EGOD) which is one of the gate ways to the famous "Mach Loop" which is based around the town of Machynlleth a RAF (Royal Air Force) training ground.
Welsh Version:
Croeso i Gymru! Un o'r pedair cenedl yn y Deyrnas Unedig ynghyd â'r Alban, Gogledd Iwerddon a Lloegr
Fe gychwynnwn ni ym mhrifddinas Cymru: maes awyr rhanbarthol Caerdydd (EGFF) wrth gychwyn ein hediad dros arfordir y de tua Bari - ffefryn o le yn yr haf gyda phobl sy'n lleol i Dde Gymru - cyn troi a theithio tua'r Gogledd er mwyn hedfan dros gymoedd hardd Gymru a mentro glaniadau beiddgar ar ben bryniau, ar chwareli ac ar feysydd rygbi cyn i ni gyrraedd ben ein taith yn Llanbedr (EGOD); mynedfa i'r 'Mach Loop' sy'n cwmpasi dref Machynlleth a man hyfforddi i'r RAF (Royal Air Force).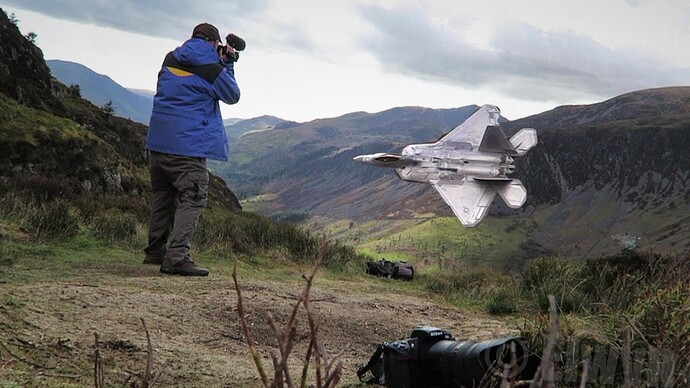 When:Fri 30th December 2022 @ 2300UTC
Where: Wales, Great Britain
Flight Duration: Approx 2-3hrs (depending on numbers attending)
Aircraft: Cessna Grand Caravan - if you have a different favorite aircraft then leave it in the hangar for this event (as always, as flight planned around Caravan performance)
Server: SOUTH EAST ASIA
Discord Server: GUNPILOT's Server Click on this link and you will be sent a very welcoming INVITE that will enable you to fully participate in the radio chatter with all the other pilots in the flight
Voice Chat accessed by clicking on Comms Radio (edited)
RECOMMENDATIONS
Cessna Caravan as all landing and other challenges built into flight are
tailored for this aircraft specifically
Turn Damage mode off as you will most likely suffer at least hard
landings if not full on crashes
Bring plenty of Duc Tape for running repairs
Crash Helmets are optional, Prayers are advisable
Embrace "SLEW" as it will be your friend by the end of the flight
Practicing to make Caravan landing approaches at IAS of between 40-50knts max will see you nailing difficult landings with ease and precision.
If you are new to these Gunner Downunder Challenging Flights, ensure you download the Caravan mod which can be found in the add-ons-and-downloads channel (mod is pinned to the top RHS of this channels screen) in Gunpilot's Server. Download and extract into your Community folder and you will have the real life SUPPER 900 kit that is installed by Texas Turbine Coversions in the USA. Improved performance both in the air and on the ground.
Wales_Valley_Hop.pln (7.8 KB)