Recently I started flying low altitude IFR's and learning to take full advantage of auto pilots.
I use the ingame flight planner to create my routes.
When I try to select an approach (I usually try to go for an ILS approach), The approach looks somewhat messed up and wrong.
Like this approach in El Prat (Barcelona). No matter which approach I select, there seems to be a weird box shape in the route.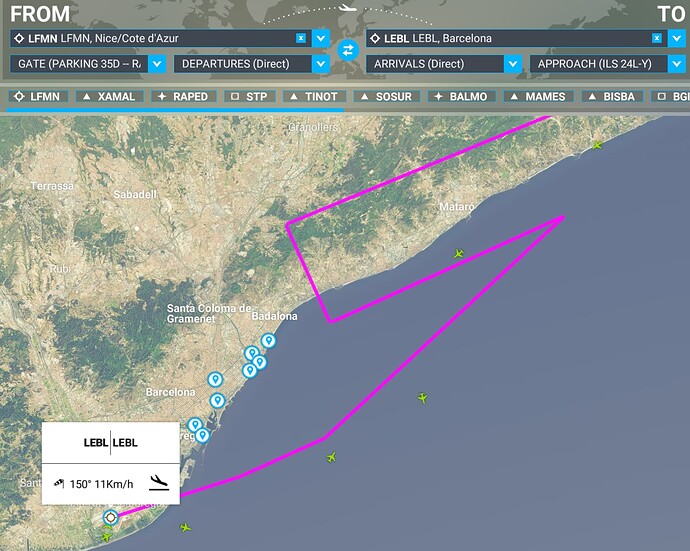 I've seen weird routes like this in Paris and London as well.
Is this normal/realistic or a limitation in the game? If so, what do I do to avoid this issue?