Thank you for using the Bug section, using templates provided will greatly help the team reproducing the issue and ease the process of fixing it.
Are you using Developer Mode or made changes in it?
Yes, just to display FPS
Have you disabled/removed all your mods and addons?
Yes
Brief description of the issue:
I recently upgraded my graphic card from an Nvidia GTX1650 to a more powerfull AMD RX6600XT. The global experience is great, except for un point.
Indeed, since then, I'm facing weird/ugly display with vortex / G-effect vapor : grey/brownish render even in the very first sep of rendering.
I already reinstall the whole MSFS2020 from scratch, fully uninstallled/cleaned Adrenalin drivers with no better results. I also tested several Adrenalin version (from 2021 to 2022 versions).
So far, I didn't find any settings that can fix this.
I had the oppportunity to test a Radeon RX6700XT and was very astonished to get the same ugly result with vaport/vortex renders.
The frustrating point is that as soon as I reinstallthe modest GTX1650, thoses vaport/vortex effects display with no issue.
Is there somthing I'm doing wrong or can I simply not expect better from AMD graphic cards ?
Provide Screenshot(s)/video(s) of the issue encountered: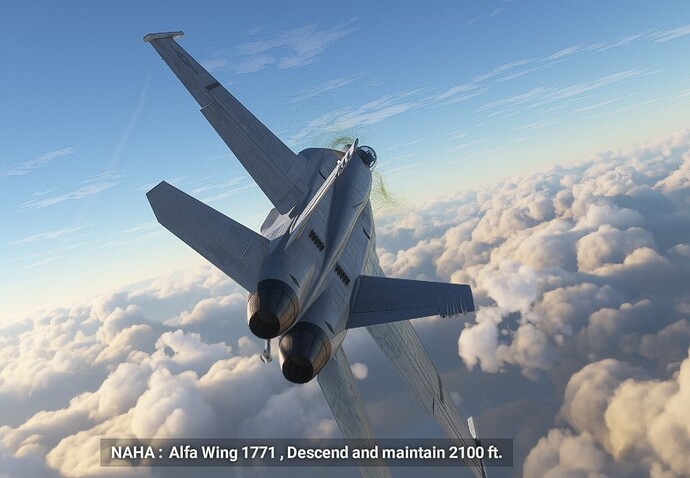 Detailed steps to reproduce the issue encountered:
Many issues may be due to an outdated graphics card. Please state your Graphics Card Driver Manufacturer (NVIDIA, Intel, AMD) and Version (Learn how to find your current graphics card driver version):
AMD Adrenalin 23.5.2 and 21.10.2
PC specs and/or peripheral set up if relevant:
Ryzen 5 3600 / 32 GB RAM / RX6600XT
Build Version # when you first started experiencing this issue:
1.32.7.0
---
For anyone who wants to contribute on this issue, Click on the button below to use this template:
Do you have the same issue if you follow the OP's steps to reproduce it?
Provide extra information to complete the original description of the issue:
If relevant, provide additional screenshots/video: