I was just curious why such a large portion of Flight Simulator players are UK based. From the 2021 Navigraph survey: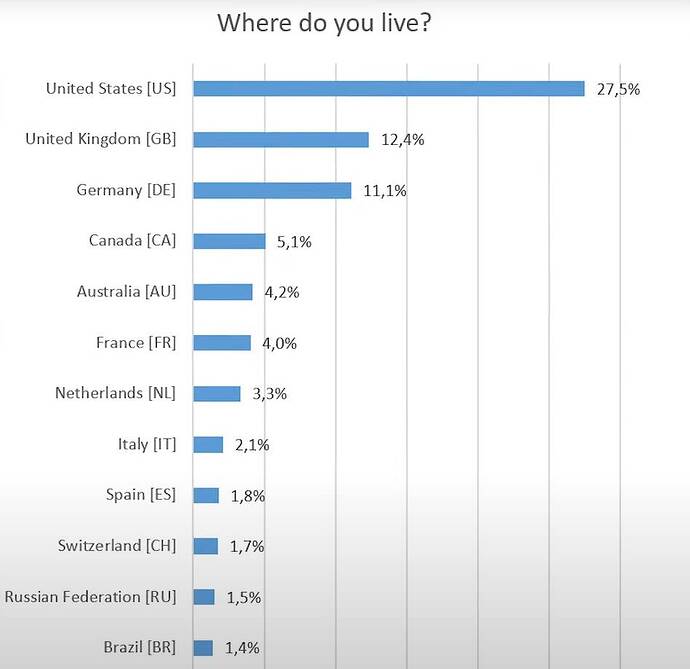 The UK player base seems disproportionately large compared to population and aviation industry sizes. Sure, the US has twice the number of players, but its population is almost 5x larger. By number of aircraft, airports, and flights US aviation is roughly 10x to 100x larger than the UK.
I'd expect the player base to be overwhelmingly US based given the history of the franchise and the size of US general aviation, so I'm surprised by the stats.
Maybe there's some bias since Navigraph is European if I'm not mistaken, but you can see it really prominently on the forums here too. The UK World Updates, scenery and aircraft get some of the most attention.
Is it because there's less access to GA in the UK that more people turn to simming?
Germany is also disproportionately high on the list, but France with it's similar size and notably long and deep history in aviation is quite a bit lower.
Just curious if folks had ideas why this is.