Please tag your post with #pc and/or #xbox.
#PC
Are you on Steam or Microsoft Store version?
Microsoft Store Version
Are you using Developer Mode or made changes in it?
No
Brief description of the issue:
After landing at CYWG (from CYVR) I requested a gate. I was given Gate 4, but with no taxi instructions and I was unable to acknowledge the gate assignment. I was only able to say, "Say again" to the ground controller.
Provide Screenshot(s)/video(s) of the issue encountered: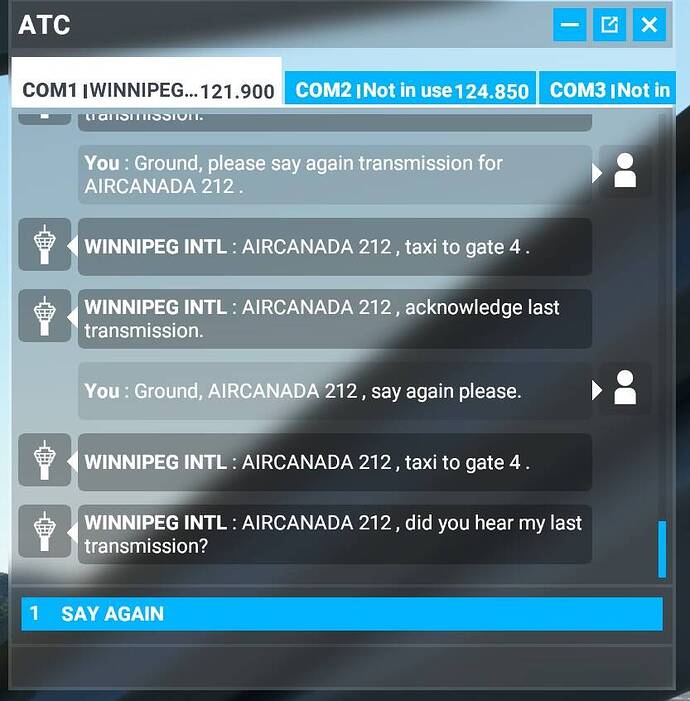 Build Version # when you first started experiencing this issue:
Update 5 (August 18).