Developer mode is off.
I am trying to update MSFS2020 to the current version. Already downloaded the small file on Steam and started the Sim. It advances to the installation window, where it informs of a 40GB update and I can confirm the update. Then it displays the file name of the first package of 340 but won't download anything, not one byte. Former World and Sim updates were without a hitch. My internet is with fiberoptic 20 Mbit download speed.
I already made some attempts to remedy this issue: restarting of the computer, disabling Firewall + Antivirus + Antimalware, Windows updates. I feel that I am out of more options.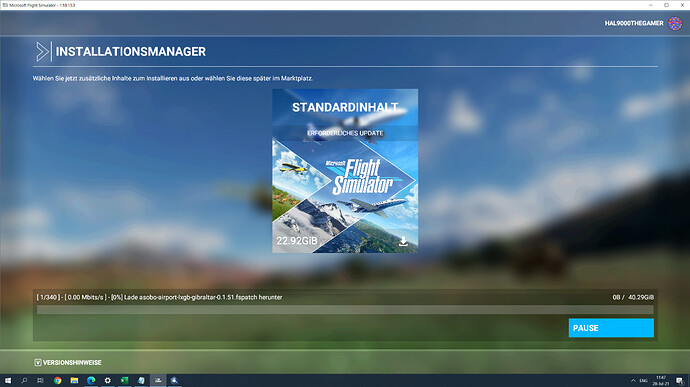 Dell Precision Tower 5810, Intel(R) Xeon(R) CPU E5-2687W v4 @ 3.00GHz, 32GB RAM, Nvidia GTX1070 8GB, 280GB free space on the partition where Steam and Flightsimulator are installed.
Windows 10 Pro, Windows Version 21H1, OS Build 19043.1110
Zendesk ticket #112605