Good day every time i report a bug or issue to Zendesk section, this is the answer they give me.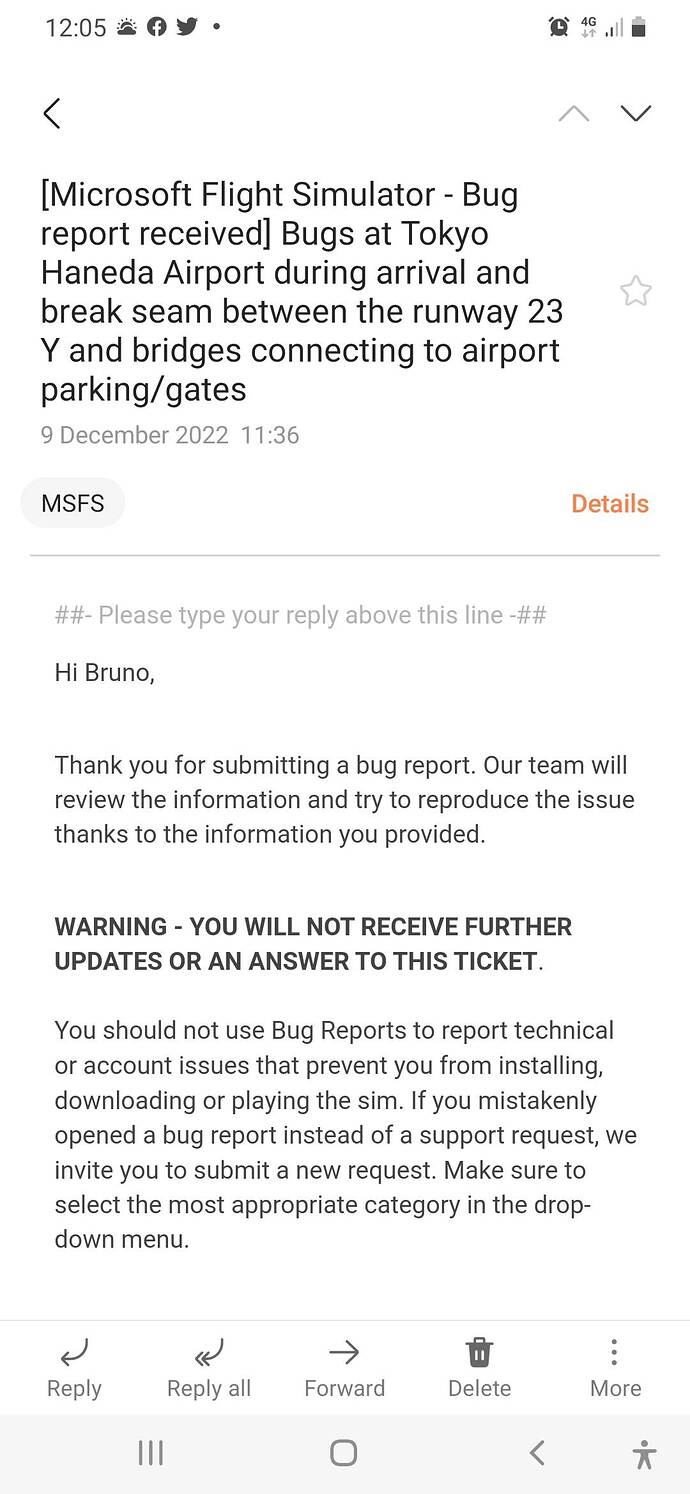 Never happened before.
Now, suddenly has Zendesk lost his will to help those who report issues?
So how could i report a bug who creates problems to me with playing the sim? Since Zendesk is the only way to ask the developers'interventions how and to whom i could send a report if everytime their answer is this warning message?
I can see clearly that my tickets are thrown away in garbage and i won't receive update, support or iechnical intervention, is it?