Thank you for using the Bug section, using templates provided will greatly help the team reproducing the issue and ease the process of fixing it.
Are you using Developer Mode or made changes in it?
Nope.
Have you disabled/removed all your mods and addons?
Nope, that's what this report is about.
Brief description of the issue:
3PD toolbar applications showing UI issues after installing SU12 beta. The UI elements become too tiny and render some add-ons unusable. For instance, I can't set the correct path in AP Pushback anymore, the tug throws the plane around like crazy (look at the different size of the plane icon in 2D and 3D).
I hope someone here can reproduce the issue, if not, something on my end must be weird–even though I didn't change a single thing before installing the beta…
Provide Screenshot(s)/video(s) of the issue encountered:
The "broken UI" in VR: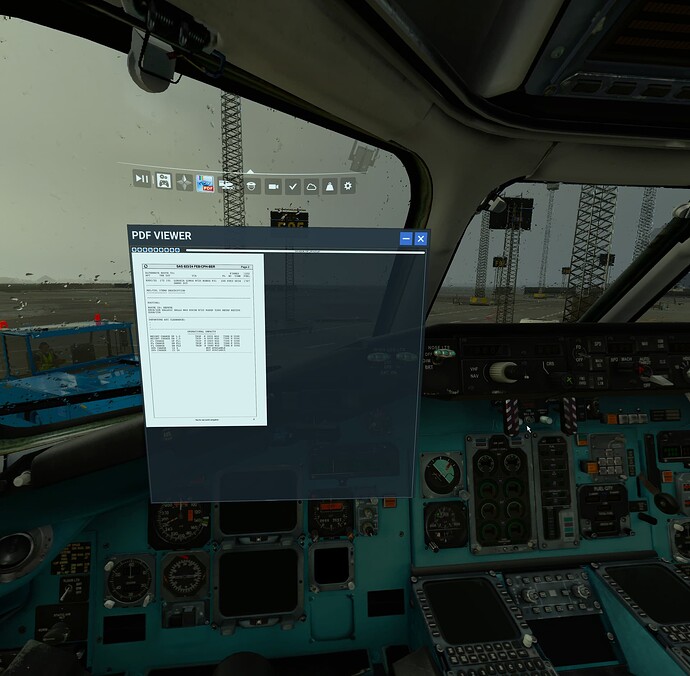 In 2D, everything works as expected: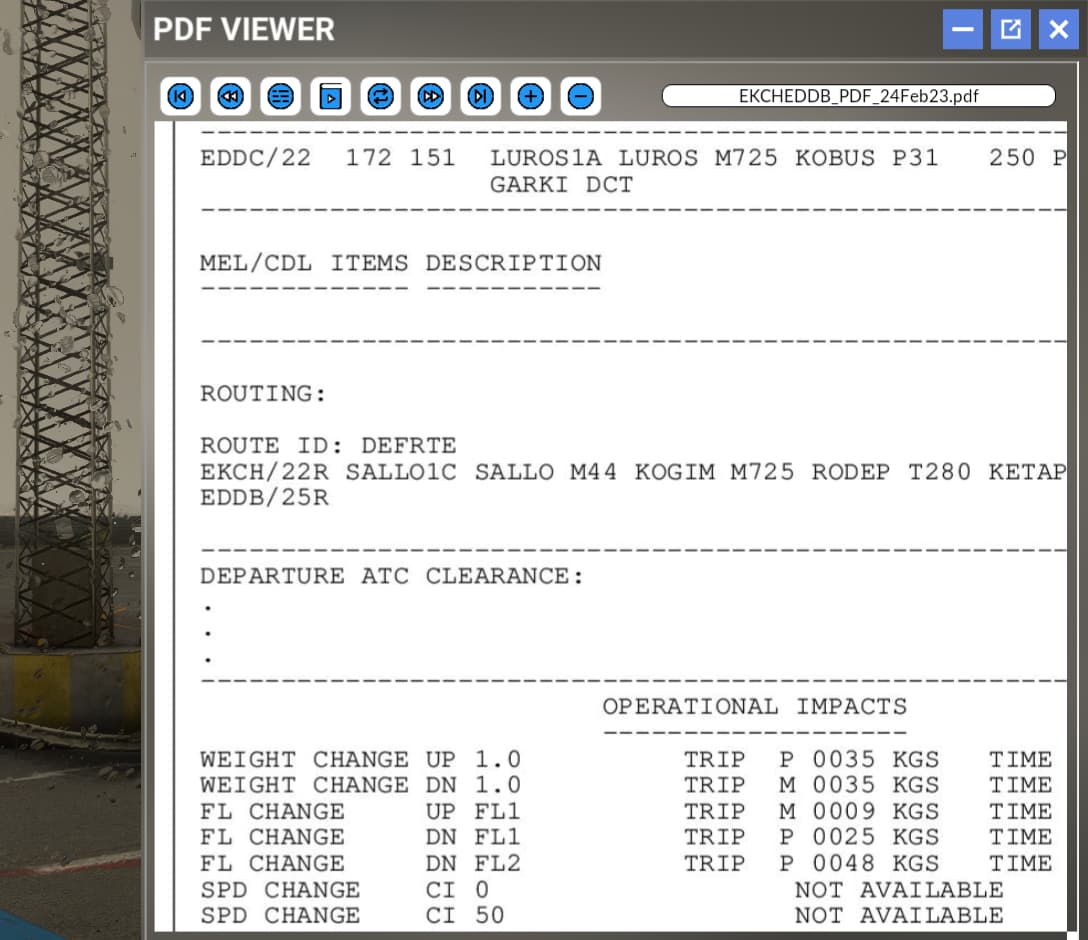 Detailed steps to reproduce the issue encountered:
It's like this every time I load the sim.
PC specs and peripheral set up (including which VR headset you are using):
5950x, 3090, 32GB, Reverb G1.
Are you using DX11 or DX12?
DX12
Are you using DLSS?
Yes.
---
For anyone who wants to contribute on this issue, Click on the button below to use this template:
Do you have the same issue if you follow the OP's steps to reproduce it?
Provide extra information to complete the original description of the issue:
If relevant, provide additional screenshots/video: